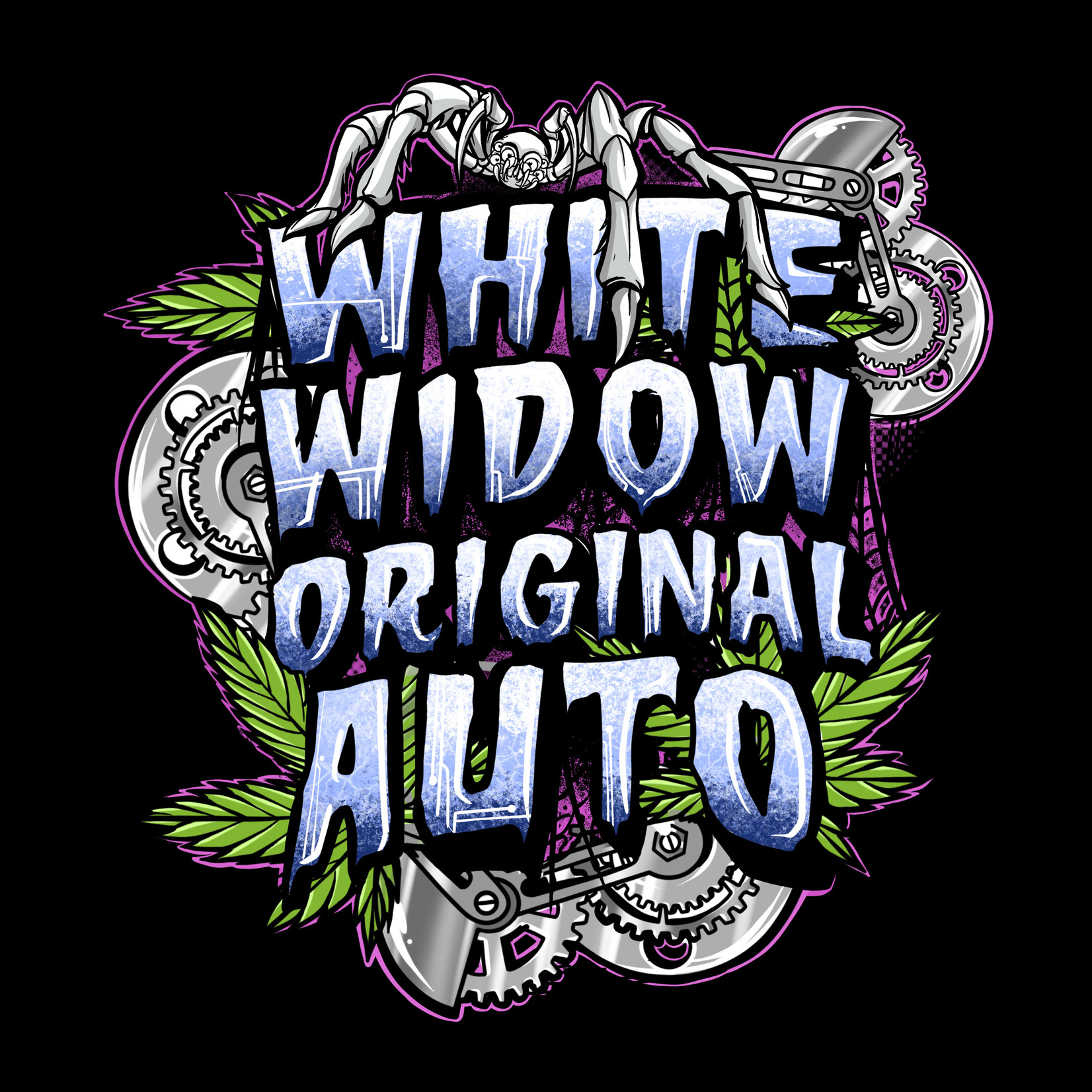 White Widow is one of the most famous cannabis strains in the world. Sumo Seeds now brings you the auto flowering version of our White Widow Original. A very quick flowering strain but with the same potent and powerful effects. The aroma is easily recognized as spicy pine with an earthy pungent flavor. She won't develop many side branches but instead form one big cola full of shiny white crystals. With genetics received from a classical India Indica strain and a Brazilian Sativa, you will get a real international cannabis strain that will favor all your needs.
In stock (Delivery timeframe:1-5 days)
The rating of this product is 0 out of 5
Yield indoor/outdoor of White Widow Original auto:
From cannabis seeds to yield in just 6 to 7 weeks. One of our fastest auto flowering strains in our Sumo Seeds collection. When growing outdoors it's possible to get 3 harvests a year. The main weight will develop in the big cola. She won't grow into a large cannabis plant when grown indoors with an height between 60 to 90cm. Outdoors she can reach a height of around 1 meter if placed in a large container. This will also increase her overall yield. A 20/4 cycle would be perfect, but if needed with a 18/6 light cycle you can still achieve the best results.
A strong burst of euphoria with a mellow body high is the best way to describe the effects of the White Widow original. With shiny thrichomes covering the buds makes it a very potent auto flowering cannabis strain.
Flowering time and appearance of White Widow Original auto:
With a yield indoors between 300 to 450 g/m2 the White Widow Original auto flower is one of our highest yielding auto flowering strains. If you grow in the outdoors you can count on a harvest between 70 to 100 grams per plant. Give her plenty of room and use the biggest container you can find or grow it directly in the soil to boost her yield.
White Widow Original, world-famous genetics in an auto-flowering variety. Buy your cannabis seeds today!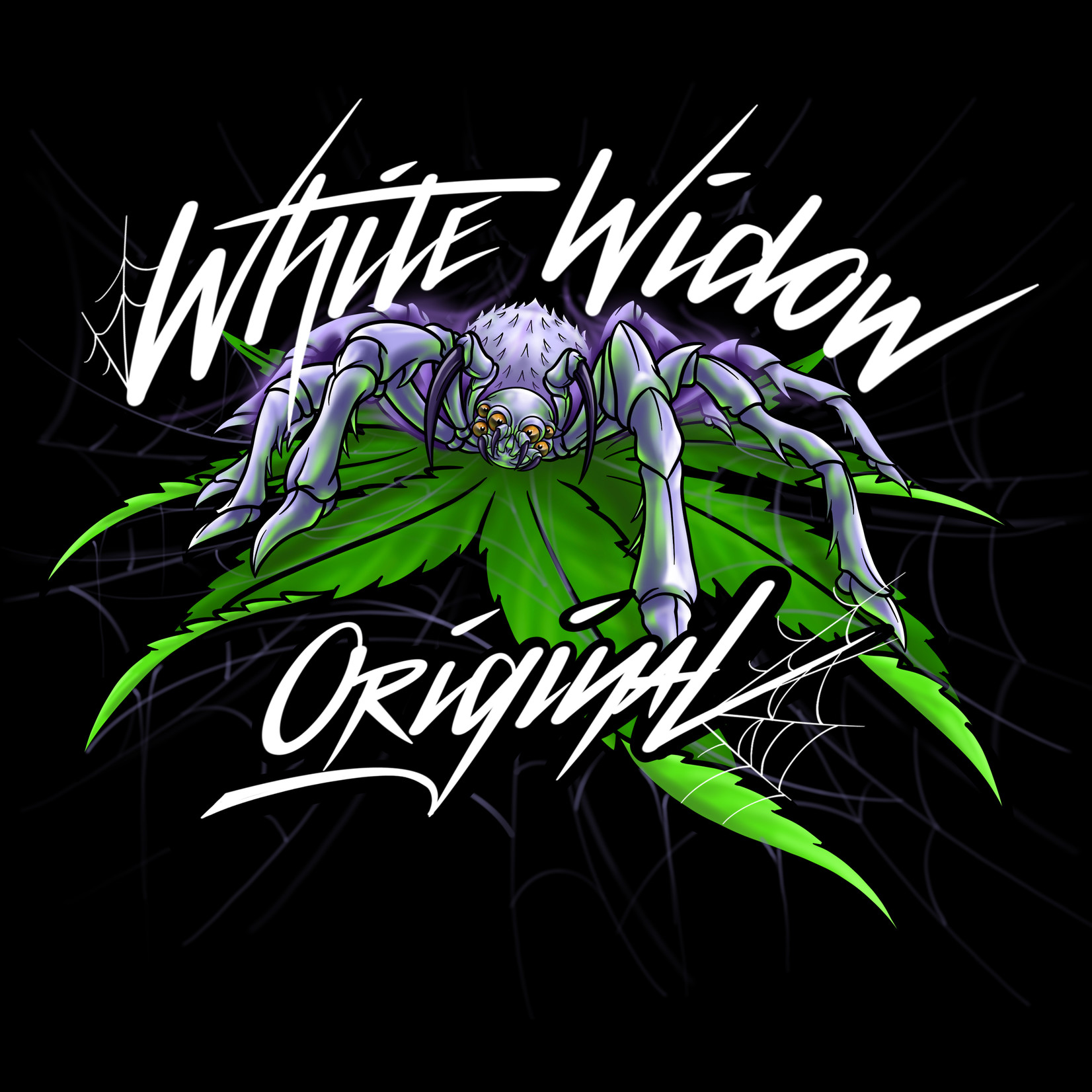 Our White Widow Original is famous for its outrageous crystal resin production. She is covered with shiny sparkling trichomes. This results in a high potent THC level. The effects can be described as a strong burst of euphoria with a mellow body high. Sativa genetics will give you an energetic, uplifting, and creative feeling. With a medium level of CBD, our White Widow Original can be used as pain relief and it will stimulate the appetite.
The rating of this product is 0 out of 5
When it comes to the most important Dutch cannabis plants in the past decades, White Widow will definitely be the one that deserves the most attention and respect. This legendary strain was developed in the 1990s (1993-1995) in the South of the Netherlands and it totally changed the cannabis world! Luckily at Sumo Seeds, we are proud to be able to provide you with the original genetics of the White Widow as known to her creators.
The indoor flowering time of our White Widow Original is between 8 to 9 weeks. This is due to its Indica dominant genetics. We recommend a growing period of around 2/3 weeks to increase the yield. If growing outdoors you can begin harvesting the white widow original at the beginning of October depending on the region you are growing.
Effect + THC + CBD of White Widow Original cannabis seeds:
A classic cannabis strain from the Netherlands. Buy your White Widow Original cannabis seeds today!
Our White Widow Original is a potent high-yielding strain. You can easily harvest between 400-550 g/m2 even if you are a novice grower. She is suitable for every growing substrate and will deliver a high yield all the time. If you grow her outdoors you can count on a harvest between 600 and 800 grams per plant. Even though she won't grow into a massive plant her buds are compact and dense which increases the harvest.
This strain represents a fruit of love for the cannabis plant that emerged from the crossing of the cultivars from the seeds brought from all over the world in the 1960s-1980s. White Widow is an offspring of a cross between a Brazilian Sativa mother and a South Indian Sativa/Indica hybrid male. It was one of the first commercially known hybrids with a very high THC content and an exceptional high that was totally different from what the smokers used to know pre-1990's. White Widow gave birth to many other famous cultivars like White Rhino, White Russian, Snowball, or Chrystal.
The name behind White Widow is believed to have originated as a description of a feminized, photoperiodic cannabis plant that can be grown indoors. It will be a female, mostly widow as well since the male had to be removed and the lady has turned white because of the number of trichomes.
Flowering time and appearance of White Widow Original cannabis seeds:
In stock (Delivery timeframe:1-5 days)
The history behind this cultivar is long and complicated like the history of any female widow. As usual, there are many theories of White Widow's origins. What is sure, that the Dutch breeders who were involved in the creation of this strain were one of the top cannabis cultivators. Growers like Shantibaba, and Arjen Roskam from Greenhouse Seeds, or finally Neville Schoenemakers were the creators and stabilizers of the original White Widow cut.