This fluorescent light is very similar to the fluorescent lights you find in people's homes. However, the Vivavolt T5 also provides the wide spectrum that photoperiod marijuana needs to grow indoors.
Can I leave my grow light on 24 hours?
For all types of cannabis, it is usually a good idea to purchase lighting that has both blue and red light spectrums. With regular plants, it saves you from the hassles and costs associated with changing the lighting to induce flowering. LED lights have a full spectrum of light, so you can use the same lights from seedling to harvest.
3. Advanced Platinum Series Grow Light
Lumens is a measure of how much light a given light source emits during each second the light is on. Like the light spectrum, lumens are more relevant for photoperiod plants. "Regular" cannabis plants require varying amounts of lumens during the different stages of growth. For example, they need between 2,500 and 5,000 lumens per square foot in the vegetative phase, but it jumps to 10,000 lumens per square foot during the flowering phase.
Online Grow Support
10. California Lightworks Solarstorm LED Grow Light
The Sun System light emitting ceramic (LEC) is included in our top 10 lights for growing weed indoors because of its solid reputation. It's been around for a quite a while, and there still aren't many (if any) negatives to say about it.
One of our favorite features – the main reason we've included it in our top 10 lights for growing weed indoors is their safety mechanism. Fires from faulty lighting are a dangerous risk, and this light comes prepared. The bulb has open and short-circuit protection. This protects you from being shocked when it reaches the end of its life, or if you try to switch it on after a defect with its ignition.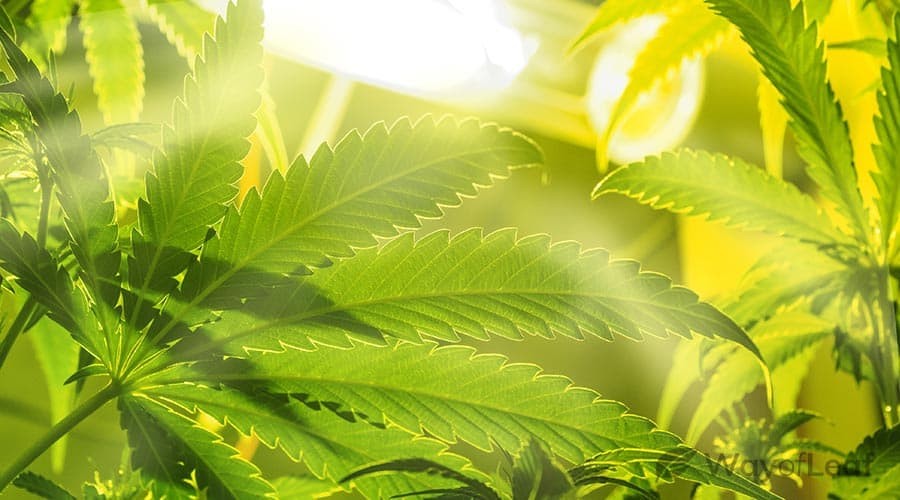 If you're looking for discretion, LED grow lights and fluorescent grow lights are the likeliest options. However, if you're after efficiency, HID is probably the best grow light for marijuana available. That is, as long as you don't mind the increase in your electricity bill.
Metal Halide or MH grow lights are primarily used during the vegetative stage. This is the part of the cannabis plant's life where growth takes off and leaves begin to flourish. MH lights produce a strongly blue-tinged light, which the plants prefer at this stage of growth.
● You can purchase them from a variety of locations.
● Reduced efficiency and low yields.
Are House Lights Good for Plants?
When growing marijuana indoors, you have to decide what takes top priority. Do you care about your energy bills, the environment, secrecy, or efficiency?
● Creates less heat compared to other lights.
However, fluorescent lighting provides lower yields than its rivals. You must also position them close to your plants to derive any benefit. This means you can use them in a small room, but they are ineffective if you plan to grow several plants.
Light Emitting Ceramic Grow Lights
This is another challenging question to answer. According to cannabis cultivation experts, you should begin by multiplying your grow room's width by its length. For example, a room that's 200cm long and 120cm wide (2m x 1.2m) has a grow space of 2.4m 2 .
Check your breaker board to ensure there are plenty of outlets and enough power to handle your lighting easily. Next, go through your full list of equipment to determine its power usage. If you don't have enough power capacity, the risk of electrical fires increases markedly.