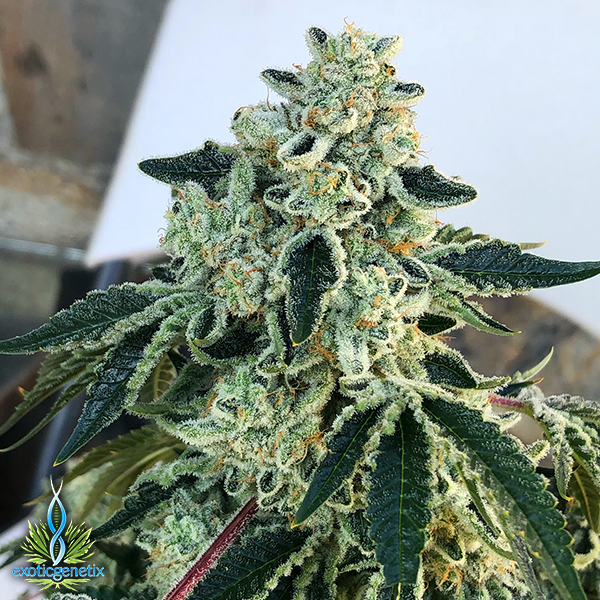 If you want to be notified when this product comes back into stock, please enter your email address below:
Please be aware that you will need to confirm your submission.
A verification email will be sent to you to confirm your email address.
If you have not recevied an email within a few minutes after your submission, please check your SPAM/Junk folders.
The users recommend this weed for evening or night time use. The high take on slowly showing its effects after a while. Uplifting euphoria controls mood swings bringing the head blissful cerebral euphoria. It tends to alleviate depression, stress, anxiety and other emotional disorders leaving consumers happy and careless. At first, focus increases, but don't expect to be productive.
After about half an hour, the sedation comes with lazy comfort as the high wears on. No pain is possible with Vanilla Gorilla cannabis. Its analgesic and soothing properties relieve chronic, severe aches, digestive issues, including nausea, migraines and arthritis. Users also find its sedative properties sleepy and restful.
The bud is potent with higher than 20% THC content. Beginners will count it too overwhelming, but seasoned users can benefit from it much. The flavors composition of Vanilla Gorilla marijuana is rich and delicious with an amazing sweet and spicy taste. The smoke smells like spicy vanilla with herbs, earth and lovely flower hints.
Vanilla Gorilla is a rare Exotic Genetix creation. Leaning to Indica, this strain is a 70/30 hybrid. Users who managed to get it to find it very tasty and pleasant cannabis.
Vanilla Gorilla seeds can produce heavy yields. The problem is that it is a challenge to find them in stock online or offline. The lucky breeders who had a chance to buy it can grow them indoors and outdoors. The flowering period takes around 55-63 days.