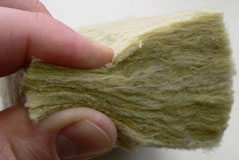 Protect yourself! Always use a mask, goggles and gloves when working with Rockwool.
It does not break down naturally and therefore after Rockwool is created, it will remain in that form basically forever, filling up landfills without breaking down for thousands of years.
Germination Method 3: Germination Station
Seedlings definitely won't be able to withstand full-strength grow lights or nutrients. They need to have a moist environment, but also can easily be drowned or overwatered.
Germination Method 2: Plant marijuana seeds directly in growing medium
After closing a Rapid Rooter, it's hard to tell it's been opened. The texture of Rapid Rooters causes the seeds to stay in place and not "fall down" further into the hole once you've got it closed.
Choose between indica and sativa according to your preferences for cannabis effects or the market's demand. You will also have dozens of strains to choose from.
If possible, get feminized seeds. Because female pot plants produce the bodacious bud that cannabis connoisseurs crave, starting with feminized seeds will produce more buds when the plants mature. Feminized seeds won't provide 100% female plants, but they will greatly increase your odds from the 50-50 chances of a standard seed selection.
Germination
This is an even more natural method than water soaking. Just plant your seeds 1/2 inch to one inch deep in soil or another medium that has been moistened. A key benefit of this technique is that your seedlings won't be subject to transplant shock. Because they have grown up in their surroundings, they will have acclimated to them.
Paper Towels
Lots of folks like this simple, direct method. Simply soak your seeds overnight in a glass of lukewarm water. The next day, plant them directly in the ground, containers or wherever you plan to grow them.