Plant Uses:
Shade/Woodland Garden. Cottage/Informal Garden, Cut Flower Arranging, Flowers Borders and Beds, Wildflower Gardens or Wildlife Gardens
With its tall spikes of dusky purple flowers towering over dark green leaves, the foxglove is instantly recognisable to most gardeners. But there are many other striking varieties that will fill your garden with colour all summer.
Seed Saving:
Cover the flowerspikes with paper bags (such as those used by bakers to wrap baguettes) to collect the seeds. When the seedheads have dried, shake them to remove the seed and scatter them where you want them to grow.
Sowing Direct:
Sow in May to June or September to October directly in a well prepared seedbed. Sow seed very thinly in drills 30cm (12in) apart. Firm down gently. Keep the plants moist and free of weeds. Thin out the seedlings to 15cm (6in) apart when large enough to handle.
Caution:
Digitalis is a source of digitalin used in cardiac medicine, it slows the heart. The whole foxglove plant is toxic, no part is edible and if eaten it will cause severe discomfort, in a child or small animal it could cause death. Fortunately it tastes very bitter and causes irritation of the mucous membranes in the mouth, actually causing pain and swelling. It also causes diarrhoea, nausea and vomiting, so if it does get in, it soon comes out!
Because of these factors, it is not really a problem for wildlife, human or otherwise. However if you ever find a child who has been around this plant with symptoms of oral irritation, grab a stem or two and get to the emergency room! Wear gloves when handling plants or seeds, plant only where children or animals will not have access.
Other Uses:
If foxgloves are grown near most plants they will stimulate growth and help to resist disease and if grown near apples, potatoes and tomatoes their storage qualities will he greatly improved. Foxgloves in a flower arrangement make all the other flowers last longer – if you do not want the actual flowers in the vase make some foxglove tea from the stems or blossoms and add to the water.
This short-lived perennial plant will grow a leafy rosette the first year, bloom and set seed the second year. You can count on abundant seeds to carry on in the garden, but it won't become a nuisance.
Foxglove 'Silver Fox' seems to go with everything in the garden. The silver leaves are attractive, even when the flowers aren't blooming. An elegant and rare foxglove that is ideal for borders or containers.
Sowing:
Sow indoors: March to May or Sow directly outdoors in May to June or September to October
Sow seeds on the surface of a peaty soil. Do not cover or bury seeds as the seed needs light to germinate, just press seeds lightly into the earth. Keep seed in constant moisture (not wet) they will usually germinate in 2 to 4 weeks at around 20°C (68°F).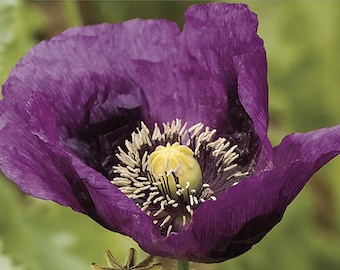 Перевести на: русский
Инструкции по выращиванию предоставляются на каждом пакете семян.
Привычка: Высокий, полный
Латинское название: Digitalis Purpurea Ssp. Heywoodii.
Семена мака 'Oriental Mix' – Papaver Orientale – Количество семян 50+
Несколько человек поставили этому магазину 5 звезд за последние 7 дней.
Shipped really fast! Looking forward to growing these lil guys!
Он может похвастаться одними из самых надежных и запоминающихся серебристо-зеленой листвы в сочетании с полностью белыми цветами, которые делают его отличным выбором для "Белый сад" или Лунный сад.
Политика в отношении доставки и возврата
Был ли этот отзыв полезен?
Перевести на: русский