Shiskaberry can be cultivated both indoors and outdoors although in the latter case it much prefers a warm, dry climate despite the fact that it has pretty good mould resistance. Indoors plants grow to between 80- 120 cm. finishing flowering fairly quickly at 7 – 8 weeks and yielding 500 – 600 gr/m 2 . Outdoors a height towards the upper end of the range of 120 cm. is the norm and with an extended vegetative period yields of 1500 – 200 gr/plant are quite possible. This entails planting out well before mid-summer which allows the plants to "bush-out" thus creating more budding sites. Harvest will be in the latter half of September in northern latitudes. This is an ideal strain for beginners as it is so easy to grow.
The scent of Shiskaberry is both pungent and berry-like while its taste is rather earthy and spicy. The effect is extremely pleasant with happy feelings coupled with a wonderfully relaxing effect. It can even make smokers quite talkative.
Shiskaberry is a pure indica cross between Blueberry and Afghan strains. It has taken Barney's farm years to perfect this amazing variety and now it's ready for release. Fabulous taste, excellent yields and wonderful effect are all hallmarks of this fruity-tasting plant.
Get your hands on Barney's Farm Shiskaberry from Seedsman today and join in the fun.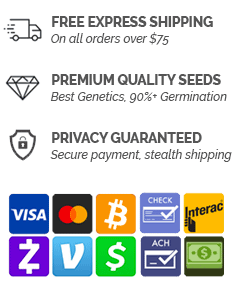 Shiskaberry may not be best for novice users, as its THC content is quite high at around 26%. However, its average is usually a little less at 18%, which might allow sensitive individuals to partake in lesser amounts as well.
Get ready for a ride with this strain. It begins with a head high that makes you become social, focused, and seemingly quite happy. If you have things to get done, take advantage of this time now before things change. As the high progresses you will notice that your high starts to creep over your entire body, and all thought of being productive disappears. Shiskaberry then transforms into a strong sedative, urging you to hit the couch and sends you into a relaxed state. Many users find they end up falling asleep, making it a great choice a few hours before bed.
Very popular in the Pacific Northwest and Canada, Shiskaberry is a strain that lifts you up before it lets you down. Have trouble getting a restful night of sleep? Smoke a little bit before bedtime and wake up feeling refreshed. Shiskaberry is great for short social engagements but once its indica side kicks in, lazy is the word
Shiskaberry is a completely unique experience for anyone lucky enough to try it. Shiskaberry, or "Kish," is an 80/20 indica-dominant hybrid that is the result of crossing the infamous DJ Short Blueberry with an unknown Afghani strain. Shiskaberry won second place for best indica at the 2001 High Times Cannabis Cup and those who try her love the smell and taste, as well as enjoying an intense high with a variety of effects.
Effects of Shiskaberry
Because it's such a potent strain, Shiskaberry is favored in the medical community for immediately relieving stress and helping those with insomnia. Its relaxing effects are great for those who experience any overall body pain, and she can also be a powerful management tool for people with more chronic conditions like Parkinson's and cancer. Individuals who have a hard time being productive due to their medical concerns find they can get things done thanks to this strain.
Grow Shiskaberry marijuana seeds
Shiskaberry' s buds have a fruity and somewhat berry aroma and the buds are painted in shades of purple. Translating seamlessly into its flavor, Shiskaberry also has a tasty, earthy note that balances out its sweetness. Nugs are long and dense with an immense amount of frosty trichomes.
THC / CBD content
Shiskaberry Seeds will mature in 8 to 9 weeks and should yield a high number of flowers. When it comes to growing your own, feminized Shiskaberry seeds produce a cooperative strain. Despite being relatively hands off, you will want to look out for mold and pests if growing outside. Expect flowering indoors to be 8-9 weeks with a large yield. Outdoors, the Shiskaberry strain can grow up to 1.2 meters and can deliver up to 2kg of super quality flowers. A dry climate is preferable for Shiskaberry cannabis seeds. Buy Shiskaberry seeds and see for yourself what an amazing strain she really is.
This indica is capable of breaking down walls between people and allowing you to open up. Even though it's considered an indica, there's a slight sativa sensation that feels awakening, uplifting, and social. You'll likely be in the mood to chat with others, laugh at a comedy on the TV, and share stories. Shishkaberry produces a chatty feeling that's warm and welcoming. It can also help boost focus, prompt giggles, and elevate your mood.
Shishkaberry marijuana seeds are the ideal smoke when you want to relax, socialize, and spread the love. This social indica can help boost focus, prompt the giggles, and uplfit your mood around friends and family.
The next time you're planning a chill night with the ladies or homies, you might want to treat them to Shishkaberry marijuana seeds. The Shishkaberry experience is ideal for relaxed, social times with close buddies or family members. Think about Thanksgiving or another holiday. Everyone is gathered together in one room to hang out, socialize, and unwind. That's what Shishkaberry should be used for.
Take advantage of this cerebral buzz while you can because it doesn't last too long. The second wave of Shishkaberry marijuana seeds comes over the body in a flash, leaving you completely stoned and still. It's very likely that Shishkaberry will leave you with couchlock for hours. Now's the perfect time to grab some food, relax on the couch, and bond with loved ones. There's no better feeling, is there?
Description