Here you can find all info about the unknown / legendary cannabis variety Root Beer Float. If you are searching for information about the unknown / legendary Root Beer Float, check out our Basic Infos, Lineage / Genealogy or Hybrids / Crossbreeds for this cannabis variety here at this page and follow the links to get even more information. If you have any personal experiences with growing or consuming this cannabis variety, please use the upload links to add them to the database!
Root Beer Float is a mostly indica variety from unknown origin and can be cultivated indoors and outdoors . .
an unknown / legendary cannabis strain
Root Beer Float is a rare indica dominant hybrid strain (75% indica/25% sativa) created through crossing the classic XXX OG X Vanilla Kush strains. With this bud, the name says it all. Root Bear Float has a classic flavor that's exactly like your favorite sweet treat, although with a light touch of herb. The aroma is very earthy with a lemony pine overtone that's accented by a notable hint of pungent root beer. The Root Beer Float high settles in a few minutes after your final toke, filling your mind with a sense of hazy bliss that immediately pushes out any negative or racing thoughts. Soon after, you'll feel a delightful sense of tingly warmth wash over you in both mind and body, lulling your physical form into a deeply relaxing state that can leave you pretty aroused at times. Soon, this effect becomes slightly sedative, leaving you dozing off and on for hours on end. In combination with its high 21-26% average THC level, these effects give Root Beer Float an edge in treating conditions such as chronic pain, nausea, insomnia, depression, and appetite loss. This bud has fluffy rounded forest green nugs with rich amber hairs and frosty white trichomes throughout.
Basic Strain Info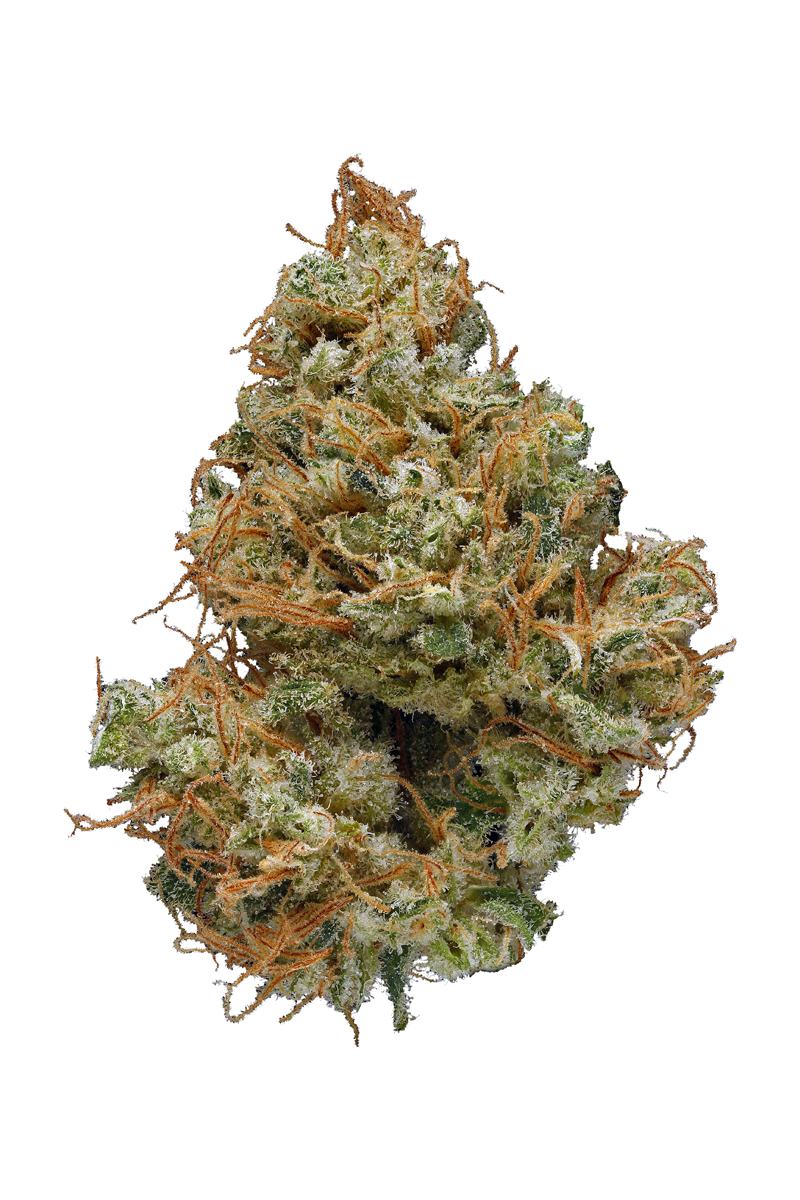 Negative side-effects include paranoia when higher doses above tolerance levels are consumed, along with dry eyes and dry mouth.
Data revolving around Root Beer Kush's genetics is rare to find and still up for debate when found. It first was bred under the care of Great White North in British Columbia.
THC levels are also still currently unknown. However, its high is said to be quite potent and mostly cerebral, often increasing focus as mental stresses melt away. A tingling sensation spreads throughout the body, relaxing it, as stress is relieved all-around. For some, creativity may also spark or become enhanced.
Root Beer Kush is a sativa cannabis strain that derives its name from its scent and taste reminiscent of the beverage, having distinct vanilla undertones. Some reviewers have stated it reminds them of Haze. Its buds are a bright neon green and have light brown pistils with a thin layer of trichomes.
Genetic Lineage
Hytiva is providing real-time dispensary menus and facilitating online ordering of medical & recreational cannabis through partnerships with local dispensaries everywhere.
Comments