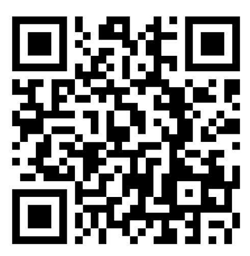 All seeds are legally considered HEMP seeds by law. All seeds sold are strictly considered for NOVELTY, SOUVENIR and/or PRESERVATION PURPOSES ONLY!
THE UNOFFICIAL GOOD GUYS POLICIES LEGAL DISCLAIMER
When you send your bitcoin payment, please include the invoice number of your order in the notation.
Payment Options:
Learn More
For Bitcoin, our wallet address is 3DRrE6CFq1fTeEE5wYB9SoqJ2vi7RB9V9V
You must be over 18 years old to visit this site.
Are you over 18 years of age?
We currently accept Bitcoin, or Venmo for payments. Contact us if you'd like to make other arrangements.
The Unofficial Good Guys encourages all customers to follow the laws set forth by their Country, State / Province and local municipalities. The Unofficial Good Guys is unable to answer any legal questions and/or make any legal determinations. The Unofficial Good Guys takes no responsibility for any items that are used in an illicit or illegal fashion. The Unofficial Good Guys reserves the right to terminate any purchase(s) made with the intentions to be used in an illicit or illegal fashion and/or any other purpose other than those previously stated. The Unofficial Good Guys reserves the right to permanently ban anyone from using the site, for any reason, at any time. Section 297A of the Agriculture Improvement Act of 2018, Subtitle G, clearly states that "the term 'hemp' means the plant Cannabis sativa L. and any part of that plant, including the seeds thereof and all derivatives, extracts, cannabinoids, isomers, acids, salts, and salts of isomers, whether growing or not, with a delta-9 tetrahydrocannabinol concentration of not more than 0.3 perfect on a dry weight basis".
USE CODE :: USA4JULY
We've piled together a massive section from our store that has a piece of the American Pie. The collection has some of our best CBD lines, USA seed genetics, American Vape Juices, Terpenes, Lighters, Papers, Trays, Hardware and Smoke Gear.
Happy 4th of July!! For the whole of July BUY ANY 4 ITEMS from this collection and GET THE CHEAPEST ONE FREE!!
This code can also be combined with Any Sale Items!! Only 1 Code per purchase but if you want 8 items you'll get the cheapest 2 free and so on. Enjoy>>>