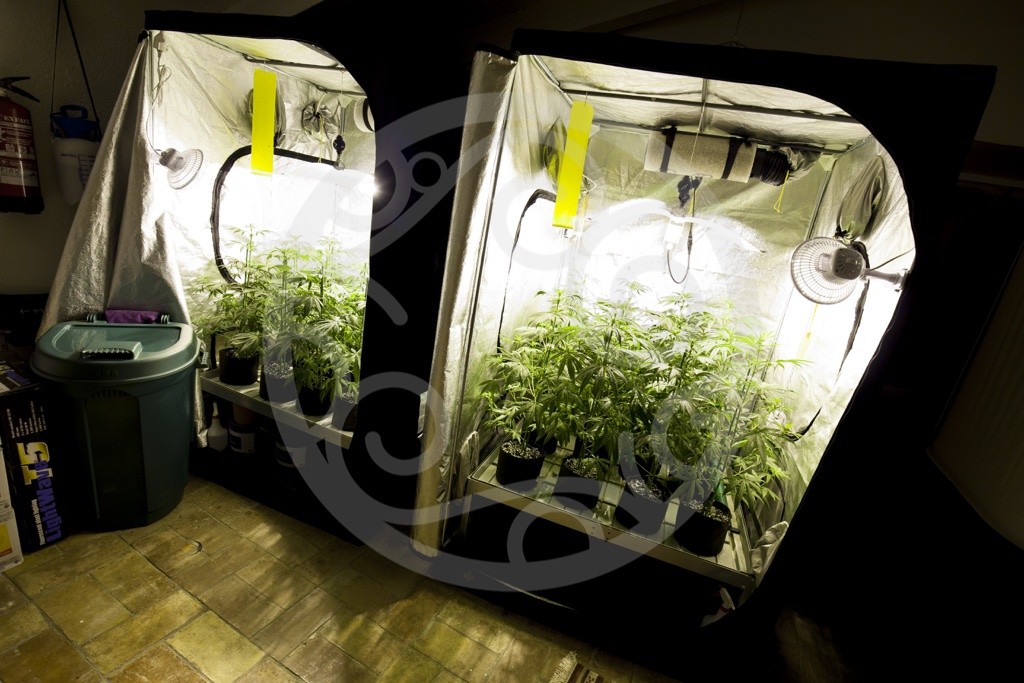 Many growers turn their ventilation system on when the grow lights are on and at time intervals when lights are off (check the temperatures and humidity levels of your grow room and use a timer to set the desired intervals).
Climate control unit
Ventilation and temperature in indoor grow rooms
Ona Duct is used to eliminate odours
If we want to be more accurate, there are several climate control units on the market that will help us to have the perfect environment for our plants. We just have to connect our extractor/intractor fans to these units and set the desired temperature/humidity range. The unit will control our ventilation system by turning the connected devices on/off when necessary. Our grow room should be at 26-28ºC with the lights on and at 20ºC with the lights off.
Climate control systems for cannabis grow rooms
These SuperJuani plants have been correctly ventilated
The end of flowering is another crucial stage; decreasing the power of the air renewal system during this period will surely promote mold growth. During this stage, we recommend to use all fans and extractors at full power, 24 hours a day.
If you are using HM or HPS bulbs, industrial extractors (RVK, Prima Klima) are highly recommended. This type of extractor also allow to attach carbon filters to remove indiscreet odours from the plants.
Their capacity must match the airflow power of the extractor fan. We have some examples here:
Just like the lighting system or the nutrient solution, a correct ventilation is one of the most important parameters to take into account when growing marijuana indoors. A proper air ventilation allows the plants to perform all the needed gas exchanges, along with evacuating the heat produced by the lamps, achieving a better climate control and thus growing stronger plants.
The ventilation cycle of the growing tent
Properly ventilated marijuana plants
By contrast, cooltube reflectors have a major disadvantage regarding the light output, and should only be used in case of need (temperatures higher than 28 degrees celsius) since the yields are slighty lower with this devices.
Another interesting option is using clip fans , which save space and are very practical. We can easily fix them to the growing tent bars, or place them among our plants.
The air intraction system of a cannabis growroom
Indeed, the glass of the cooltube absorbs approximately 10% of the emitted light, even more if it is not perfectly clean. This loss is even larger regarding the light that reflects on the reflector, since it will have to pass three times through the glass before reaching the plants! Finally, the reflector attached to the cooltube is usually smaller than classic ones.
Which extractor do I need for my growing space?