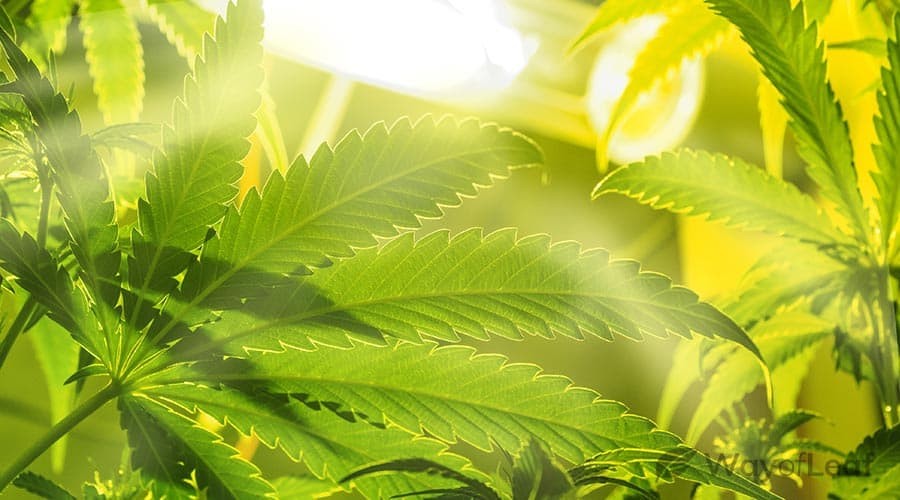 Certain lights run significantly hotter than others. HIDs, for instance, run extremely hot and need an air conditioning unit. Otherwise, the temperature of your grow room could become excessive and harm your plant's growth. Please note this is an extra expense to add to the 'cheaper' HID setup.
Ventilation
● Only useful for small grows.
Metal Halide Grow Lights
● Every bulb needs a socket.
New LED grow lights come out all the time, but knockoffs abound. There are a lot of cheap LEDs that don't produce the right spectrum of light for plants.
Fixtures come in all shapes and sizes and can usually accommodate 4-12 long fluorescent bulbs; a standard size is 8 bulbs. Fixtures usually have a reflective material to bounce light in one direction, down on your plants.
LEDs also typically run a lot cooler than HIDs, so you may not need extra equipment to cool down your grow space, and one LED can usually be used for both vegetative and flowering growth. Some high-end LEDs allow you to change the spectrum for each growth stage.
Here are a few different CFL grow lights at different price points.
Best CFL grow light brands
Both types of HIDs are usually inexpensive to buy but will eat up electricity. HIDs throw off a lot of light and heat, which the plants need to bulk up and get potent. But, they run hot, contain heavy metals, and ballasts can fail.
LEDs (light emitting diodes) are relatively new to the cannabis growing world, compared to HPSs, MHs, and CFLs, but they are quickly proving to be the way of the future. LEDs may be more expensive to buy initially, but they are far more efficient and kinder to the environment and your electricity bill. Some cities even give tax breaks to commercial growers who install or switch to LEDs because they're better for the environment.
When growing outdoors you can harness the power of the sun, but in an indoor environment, sunlight is mimicked through the use of grow light bulbs, which aim to display the same spectrum of light as the sun.
Best HID grow light brands
The typical homegrower will only need one or two lights. Most states limit grow amounts to 6 or 12 plants, and one or two lights should be plenty for that. If you plan on running two separate rooms, one for vegetative plants and one for flowering plants, you'll need two lights.
Lights have fixtures and bulbs, and some require a ballast. Depending on the type and model, the bulbs or the fixtures can be more expensive. There are a lot of abbreviations, but don't be alarmed.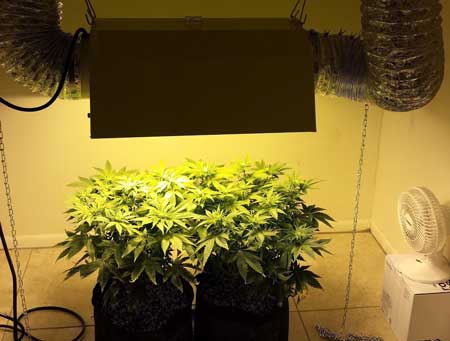 Full tutorial on MH & HPS grow lights
(most common grow light combination for cannabis)
The light from an HPS appears yellow, and is great for flowering plants because the light spectrum stimulates bud production
3.) LED Grow Lights
Now that you are familiar with all the most common cannabis grow lights I hope your choice is a little easier. I wish I'd had this information when I first started growing indoors Happy growing.
HIDs are very well suited to growing cannabis and very easy to use once they're set up. If your main goal is to get the highest yields possible, then HIDs are the way to go! However, they do require extra setup compared to the other grow lights because chances are you will need a fan to vent out heat from your grow space.
3 Main Classes of Marijuana Grow Lights
Some types of induction lights are well suited to stadium lighting but honestly they just aren't that great for growing cannabis and they come with huge price tags. Even a lot of LEDs are cheaper and you'll get better results with them. You can learn more about induction grow lights here.