The extraction fan may break due to overexertion and your plants may get sick due to breathing old, stale air – you may even have some problems yourself, as the smell will begin to build up and depending on the legality of your situation, the police may get involved. Remember that your odor filter should always be slightly stronger than your extraction fan when it comes to m 3 /h.
When growing cannabis indoors, you absolutely have to use some sort of lighting system potent enough for your plants to believe that they're outdoors, allowing them to grow and flower perfectly.
There's a longer list with more things that we didn't mention, as they are usually things that everyone has at home anyway, such as duct tape, clamps, screwdrivers and other bits and bobs.
LED lighting:
Breathing:
When buying an extraction system you'll need to take down how large your grow room is (in cubic meters) and how strong your grow lamps are. There are other factors that influence the type of extractor you'll need, and it can be quite hard to find the absolute perfect extraction system. Things like the temperature in your grow room, the temperature outside, the type of lighting and many others can also influence the extractor fan. We're going to show you a quick solution to figuring out the type of extraction that you need.
For your inline system to pull as strong as possible, your ducting will need to be as straight as possible. Every bend in your ducting system means that you'll lose a bit of strength, around 50%, which can reduce your carbon filter and end up stinking up your building as well as being quite bad for your plants, providing them with less fresh air than they need to successfully grow.
Thermos-hygrometers are designed to give real-time readings of the relative humidity in your grow tent or room, as well as the temperature. These devices are vital when it comes to giving your plants the right parameters to grow in – cannabis plants need a specific temperature and relative humidity during each period in order to develop properly.
2- Grow lamp / Lighting kit
Extraction fans are essential when growing cannabis indoors for two reasons. The first reason is that your plants need fresh air; they can't sit in the same air for too long. All plants need certain levels of CO2 and Oxygen, which they use for different processes depending on the time of day (if it's daylight or nighttime). The second reason is that if you don't have an extraction fan, heat will build up in your grow room which is disastrous.
Inline fans are just as important as extraction fans, although if your extractor is strong enough it can create negative pressure which can cause air to come into your grow room without any sort of extra inline fans. This only works with Grow Tents, as they tend to come with passive breathing holes, although if you're using a room or grow tent you'll need to sort out air in-take yourself.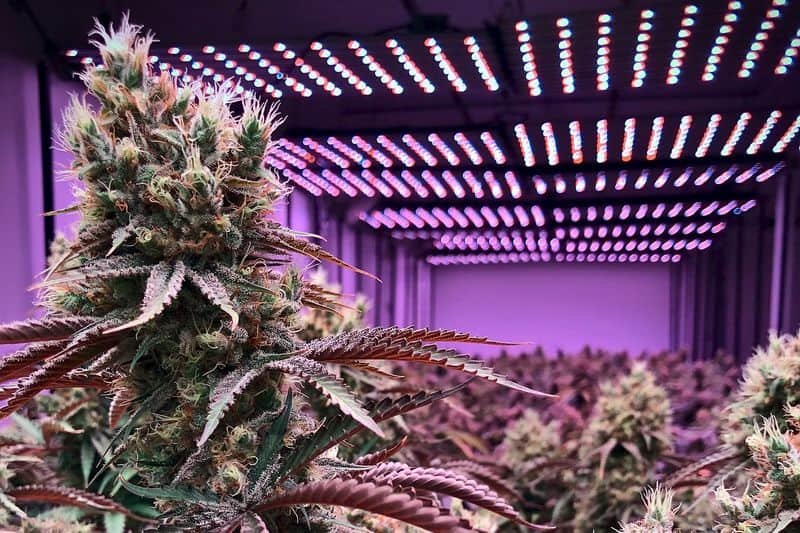 There is obviously no obligation to do so, but if you do need seeds, his store is really good and he runs a lot of sales, so you might as well repay him for making his grow guide free.
In this article, I will focus on growing in soil or a hand-watered soil-less medium, since both are much simpler than a hydroponic system. For this type of garden, you will need a container for the plant and a medium for it to grow in.
For exhaust fans, you want to avoid booster fans. They never work well. Instead get an inline fan.
It is a detailed 70-page guide that guides you through the whole process. It will answer any questions about growing you may have and also a lot of questions you didn't even realize you had.
Book Or Course On Growing (Optional, But Available Free)
Once the plant has reached the desired size, keep it in that pot. Weed grows incredibly large, if you give it a large enough pot. For "normal" sized plants, you'll want to end up in a 3 or a 5 gallon pot. Smart pots should be at least 5 gallons and always twice as large as regular pots.
One thing you will always want is a fan. Marijuana plants like fresh air and maintaining a flow of air over the plants helps prevent mold as well. Any oscillating fan is great for this.
The equipment you need in order to maintain the proper temperature and humidity depends on the climate where you live, your grow space and your lighting system.
Grow Tent Recommendation
It does not include other useful tools that you don't need, but that could make your life easier. We do have a few other articles that cover some of those things though.
You best bet for soil is to go with a brand that has been used by cannabis growers for decades, like Fox Farm. Their Ocean Forest Potting Soil is full of nutrients that marijuana plants need.