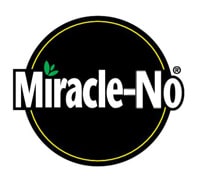 Miracle-Gro Slow Release Soil is Not Suited to Growing Marijuana!
What's worse than the standard Miracle-Gro nutrients is the original Miracle-Gro soil. Standard Miracle-Gro soil has "time-released" nutrients which contain high levels of nitrogen. While this formula will work okay in the cannabis vegetative stage (the first stage of life), the nutrients will continue to be slowly released throughout the plant's life including during the cannabis flowering stage, which is not good.
Important: Do not use "Miracle Gro" soil or any soil that has "extended release" nutrients. These types of soil will continue to release nitrogen to your plant roots for up to 6 months. This can burn your cannabis plants in the flowering/budding stage and reduce your overall yields.
Homegrown CannabisCo are the masters when it comes to seeds. Offering a massive variety of cannabis seeds that are well categorized, not only does this company create a resource for superb quality options including feminized seeds, it also provides extensive growing information for those looking for some support along their journey.
The fertilizer contains mainly nitrogen, potassium, and phosphorus, and there are different options with different combinations of the three available.
EDITOR'S CHOICE – Homegrown CannabisCo
One of the greatest pleasures in the world of marijuana is growing your own plant. Starting with just a bunch of seed or a clipping and nurturing it right through to the flowering stage gives a joy that can't quite be replicated any other way. The resulting crops most definitely smell and taste that little bit better as a result of your hard work. Who knows, perhaps they even get you a little higher, too.
MiracleGro is used to help houseplants and gardens by providing additional nutrients that soil naturally loses over time. In doing so, MiracleGro boosts the growth rate of plants as it provides the material needed in the production of new cell structures.
Can MiracleGro Help Growing Marijuana?
The main issue with MiracleGro is it provides one formula of nutrients used throughout a plant's life cycle. Weed plants go through several different stages through their growing cycle, from seedling to full flowering. In each of these stages, the plant needs a different combination of nutrients to ensure the best possible growth. MiracleGro doesn't offer various combinations of nutrients; rather, it provides a one-size-fits-all approach. Initially, this may help your plant, but it won't help for all stages of the plant grow-cycle.