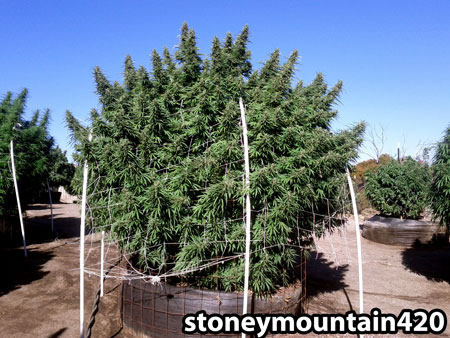 Therefore, if a short time to harvest is of the utmost importantance to you, you may want to consider going with the 24 hour light period during the vegetative stage for fastest growth. Again, this won't make the plant's flowering stage go any faster, but it enables you to start the flowering stage a little bit sooner. Speaking of which…
Desired yields – do you want to grow a few grams, a few ounces, or a few pounds?
When I say "flowered," what I mean is that you can change the light schedule so that it forces your young seedlings to start making buds right away.
4.) Initiate The Flowering Stage Sooner
This makes the plant "think" winter is coming, and it'll start making buds as soon as it's able. This means that your "flowering stage countdown" begins within about a month from the seed being planted.
Plant strain – strain has the largest impact on growing time.
1.) Fewer Hours of Light Each Day in Flowering Stage
Some strains are 'auto-flowering' and go through their whole life cycle regardless of light cycle or anything you can control. These strains tend to be ready to harvest in only 2-3 months from seed (though you should definitely expect smaller plants with relatively small yields when choosing an auto-flowering strain).
You can get faster vegetative growth with almost all hydroponic methods compared to what can be achieved with soil. That means that you could speed up time til harvest by using Deep Water Culture (DWC), Coco coir/perlite, or pretty much any non-soil growing medium. During the flowering stage, this isn't as important, but this can shave weeks off your vegetative stage time (get straight to growing buds sooner!)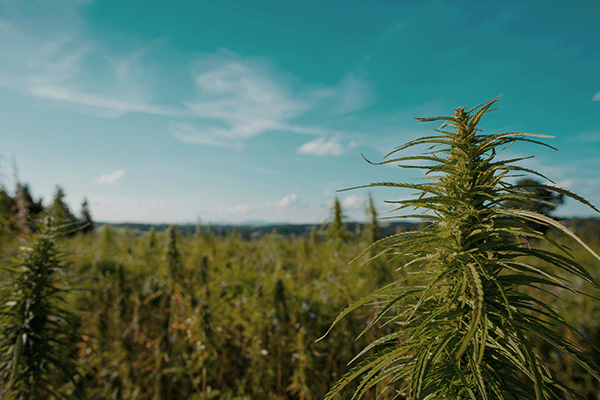 Unlike indoor growers, outdoor growers have to deal with the sun. This constant light source is a great thing for those looking to grow all season long. However, those seeking a fast harvest will need to find ways to reduce light exposure. As mentioned above, altering the light cycle is perhaps the most powerful way to speed up growth. When it comes to achieving a 12/12 light cycle outdoors to initiate flowering from the get-go, growers can cover their plants with a tarp for periods in the morning and evening to avoid excess light exposure.
When looking to speed up a cannabis grow, there are differences and limitations to growing indoors or outdoors. Ultimately, growing indoors provides much more control over environmental factors that contribute to speed. However, if you prefer to grow outside, or that's all you have to work with, there are a few things you can tweak to move things along hastily. First, let's take a look at what can be done indoors.
Lastly, some growers who cultivate for personal use, whether for recreational or medicinal reasons, simply want a stash as fast as possible. Luckily for all these groups of growers, cannabis is a versatile species that can handle a broad range of environmental conditions. Environmental factors ultimately dictate how cannabis grows, and humans have mastered agriculture to the point that we can influence growing speed—at least to a degree.
HOW TO CONTROL LIGHT EXPOSURE OUTDOORS
However, when it comes to cultivating cannabis, some growers simply don't have the time to spare. There are several reasons for this. Some cultivate the herb on a commercial scale, so the more frequently they can harvest their crop, the faster the turnover is. Other growers, such as those who reside within regions where cannabis is still illegal, desire to get their operations set up and closed down as quickly as possible to avoid getting busted. The faster they can harvest their buds, the less time they have to experience the constant anxiety of draconian laws.
Gardening is usually a slow, meditative, and therapeutic process. It isn't a hobby that revolves around instant gratification. Long-term investment and hard work pay off months after the seeds have been sown. Watching the slow and steady growth of plants whilst you stroll around a grow room or garden is deeply satisfying, and makes experiencing the fruits of your labour at harvest time that much richer.
Fungi are simply mind-blowing life forms. Some fungi are pathogenic to cannabis plants and can damage them and slow growth. However, mycorrhizal fungi form a mutualistic allegiance with cannabis plants that can boost their health and growth. When supplementing your soil with these life forms, you will enhance the nutrient uptake of your plants and prevent potential deficiency and disease. These fungi penetrate into the intercellular space of roots where they work to transport nutrients to cells, receiving sugars created by the plants in return.
HOW TO SPEED UP AN INDOOR CANNABIS GROW
Growing outdoors offers much less control over certain parameters. This requires a slightly different approach and some creative thinking.
Growing plants hydroponically means that water is the primary growing medium, as opposed to soil. This involves suspending plants above a water reservoir in a basket filled with media such as coco coir or clay pellets. The roots eventually grow down into the water below. There are many different forms of hydroponic growing, but the basic premise is that because the roots have direct access to nutrients within the water, they can uptake them with much greater speed and ease, resulting in faster growth.