Curious about how feminized seeds are created? In a nutshell: most feminized seeds come from cannabis plants that have been treated and altered in a manner that inhibits male chromosomes. The most common method is to spray the plant repetitively (daily or more) with colloidal silver. Other chemicals and compounds can be used too, but are far less accessible. Colloidal silver is technically "non-toxic", but you do not want to smoke it! Thus, the plant is sacrificial – used for the production of pollen and seeds only.
Why Sex Cannabis Plants? The Role of Male and Female Plants
Aside from the clear-cut flower differences, there are a few (potential) trending characteristics between male and female cannabis plants. In many cases, male cannabis plants tend to be more gangly. They may be tall, narrow, have fewer fan leaves, and longer spacing between branches – also referred to as greater inter-nodal spacing. On the flip side, female cannabis plants are usually more compact and bushy than males.
And that is how you determine the sex of cannabis plants.
Very early, the male pre-flower (early pollen sacs) simply looks like a more round version than the female pre-flower part. It is often referred to as a "spade", like the spade suit in cards – squatty with a bulbous bottom and very slight tip. As it becomes slightly larger, the male pre-flower resembles a ball at the end of a stick. The male pre-flower is called a staminate. Then, the staminate eventually develops into a long hanging sack of baby bananas – the pollen sacs. Hopefully you can ID and cull the males before they get to this stage.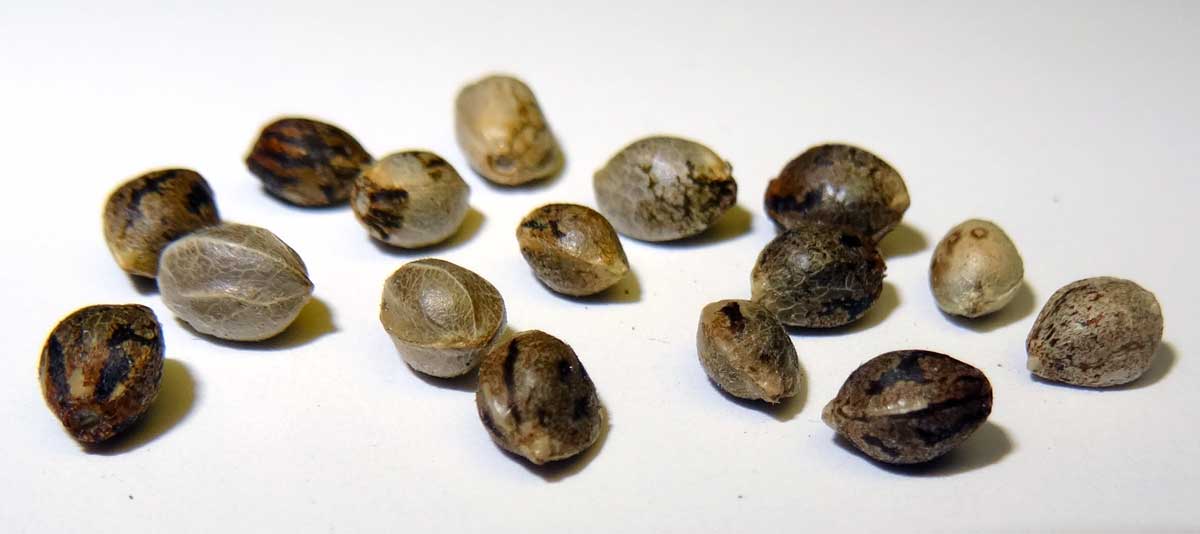 Of all the things that can trip a grower up, sexing marijuana plants may just be the trickiest. Sexing plants is so important because growers are typically after the female plants, that produce the huge THC covered buds. Or the medicinal relief that CBD strains can bring. With such opposite effects of male and female plants, it's easy to see just how important sexing plants is. But what if growers didn't have to wait to sex their plants? While it would certainly make life easier, is sexing cannabis seeds possible?
Can you determine the sex of cannabis seeds?
Typically, marijuana plants cannot be sexed until they have already begun to grow. Cannabis seeds will look somewhat identical and plants in the vegetative stage will also look identical,. As the plants move into their flowering stage, they will start to show very clear signs as to what sex they are. While it would be much more convenient for growers to be able to determine sex before this point. The sad truth is that it's just not possible.
Common myths on identifying the sex of a cannabis seed
So where do all the myths from sexing cannabis seeds come from?