Hydroponics is the process of growing plants in water without soil. In the absence of traditional soil, a plant is placed in a growing medium, or nutrient-rich solution, and placed in a container allowing for water to circulate throughout the system to support plant growth.
The Pennsylvania Department of Health regulates the medical marijuana industry under Title 28, Part IX of the Pennsylvania Code. Hydroponic growing is referenced only minimally within Title 28. Section 1141.21 of the Code defines hydroponic nutrient solution, spent hydroponic nutrient solution and medical marijuana waste (to include spent hydroponic nutrient solution). Hydroponic nutrient solution is defined as "a mixture of water, minerals and essential nutrients without soil used to grow medical marijuana plants"; spent hydroponic nutrient solution is defined as a "hydroponic nutrient solution that has been used and can no longer serve the purpose for which it was produced"; and medical marijuana waste is defined as "solid, liquid, semi-solid or contained gaseous materials that are generated by a grower/processor or an approved laboratory" and includes spent hydroponic nutrient solution.
With the growing legalization of medical marijuana, more states are accepting and reviewing greater numbers of cultivation applications. Because of the increase in cultivation applications submitted, applicants are looking to differentiate themselves with agency reviewers by employing new and improved changes over traditional cultivation techniques. These new changes make it important to consider impacts on state environmental and energy resources. Hydroponics offers numerous environmental benefits. Approximately 50% less land is needed for commercial medical marijuana hydroponics because plants can be placed closer together without causing problems in growth rates. This allows for more land for wildlife reserves and less of a need to demolish forests to create medical marijuana farms. Similarly, less land erosion occurs with hydroponic growing since tilling of land is not necessary and no significant changes to land must be made to support growth. Hydroponics for medical marijuana growth contributes to less stress on the increasingly strained water supply since the water is either recycled or fed directly to the plants and retained for days or weeks in a water bank. This means that there is no need to continuously pump new water into the hydroponic system, allowing for water conservation.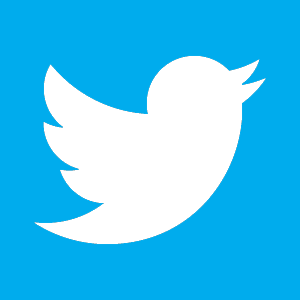 Date: September 15, 2021
Read time: 6 minutes
Medical marijuana patients 18 years and older will be able to grow up to 3 mature and 3 immature plants at home starting October 1, 2021, with a cap of 12 total plants per household. All adults over age 21 will be able to grow under the same rules starting July 1, 2023. Plants must be grown indoors and must not be visible from the street. People who choose to grow their own plants must do so in their primary residence and where individuals under 21 can not access the plants.
Can I grow cannabis at home?
"A lot of companies are looking to establish operations and get the infrastructure set up so once some of the barriers to consumer access come down, they can capitalise on the opportunity.
"Domestic production is still ramping up and rising demand for medical cannabis products in both domestic and export markets is anticipated to support strong growth this year.
"Our research suggests that over the next five years, medical cannabis manufacturing will grow to a $575-million industry.
Get the latest rural news
The crop itself will span over 46 hectares for cultivation, and there will be an onsite pharmaceutical manufacturing facility, as well as offices, and accommodation projected to create more than 60 jobs.
There are currently 31 cannabis enterprises that have approval to operate in Australia, and although the sector is still in its early stages, experts anticipate the market to boom.
West Australia's remote Gascoyne region will soon be home to one of the largest medicinal cannabis facilities in the southern hemisphere, with the industry poised for budding success.
Medicinal cannabis has $575m market potential
Elite Cannabinoids chief executive Sebastian Cox said it was a huge win for the north-west region.
Senior analyst Will Chapman at IBIS World, an industry market research group, said there was huge potential for medicinal cannabis manufacturing in Australia.