Good soil for cannabis relies on a healthy population of mycorrhizae and soil bacteria to facilitate the conversion of organic matter into nutrients that a plant can use. Alternately, you can use a regular soil mix and then supplement your plants with liquid nutrients.
The biggest variability in how long a marijuana plant takes to grow will happen in the vegetative stage—after the seedling phase and before flower.
That's a big variance, but it really depends on how big you want your plants and how often you want to harvest—you can have multiple harvests of smaller plants, or less harvests of bigger plants.
Finding the right soil for cannabis
As your plants get bigger and especially when they start flowering, they'll start to smell more. Outfitting your grow with a dehuey or AC can help bring odor down.
You'll likely yield about the same amount of weed in both cases, but more harvests mean you'll have fresh weed to smoke more often and have more opportunities to grow different strains. But more harvests also means more work in cleaning up the space between harvests, trimming, etc.
Indoor marijuana grow timeline
You'll also want to take this time to check over your weed plants for pests, mold, or nutrient deficiencies.
If you're growing in a cold, wet basement, you might have to run a dehumidifier or heater to stabilize the environment. Conversely, if your space is too hot, you might need to add extra fans or an AC to cool the plants down.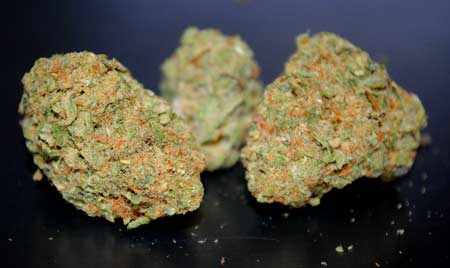 Getting your genetics from a reputable breeder is key to producing gorgeous and potent buds!
Lower humidity levels in the flowering stage helps promote trichome production, which increases the amount of "glitter" you see on buds
So if you've realized that your humidity is far higher or lower than what's recommended, you may be able to make a simple, relatively cheap change to dramatically improve the vibrancy of your plants.