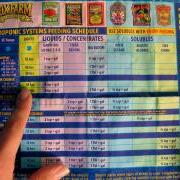 Your biggest task when growing your marijuana will be adjusting the lights.
It helps to use a high-yielding strain (Northern Lights is great because it's high-yielding, tends to grows short, and is low odor).
This is what I use for each plant:
The reason for this is that marijuana will generally double in height after being switched over to the flowering stage.
Your marijuana can't get really get too much light from CFLs and the only thing you need to worry about with the CFLs is burning your plants if they get too close.
That means you will choose either…
When your cannabis plants are about half their final desired height, you will change them over to the flowering stage so they start growing buds.
Cons of Growing Marijuana with CFL Grow Lights and Coco Coir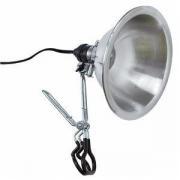 Mix Different Color Bulbs Together
Best suited to Any Stage of Life
Expect 1 ounce of bud for each
Want to 'try out' growing cannabis without investing much
Make sure to get a light socket for each CFL bulb! This is what you use to get light to your bulbs from the wall.
Today I will walk you through the steps of growing cannabis with CFLs, but you'll get more from this guide if you at least understand the life cycle of a cannabis plant. Taking 20 minutes to read the basics tutorial will answer 95% of the most common cannabis growing questions new growers have. Plus, having a primer will make the learning experience smoother and more fun!
It's a good idea to start training when the plant is young, since new stems are flexible and easy to bend (LST). If you start early, you can train your plant to grow flat and wide under your CFL grow lights with only gentle bending and tying down.
Light splitters like the following are a helpful way to get more CFLs in a smaller place. They also help you use less total light sockets which can save you some money.
Here's a sneak peak at those cannabis plants after they start making buds – the tabletop shape helps buds get access to the most energy from your CFL grow lights, resulting in chunkier buds and bigger yields with CFLs. This is why we train!
The vegetative stage starts as soon as your young cannabis plant starts growing real leaves. At this point, your plant is only making stems and leaves. It grows just like most houseplants at this stage, so your main job is just to provide water, light and nutrients.