As long as you choose correctly, your cannabis soil should already have a vast array of nutrients because it consists of organic material. One mistake is to try and add organic material such as animal manure and rotting vegetables directly to the plants as fertilizers. You must break down the content first if you want your marijuana plants' roots to absorb the nutrients.
High-quality marijuana soil should have:
When growing weed outdoors, make sure you use soil that feels fluffy in your hands. It needs to possess a reasonable amount of nutrients, and good drainage is essential. Compost and store-bought fertilizer can form a fertile and productive base. Crucial nutrients include Nitrogen, Potassium, and Phosphorus.
Nutrients
In case you weren't aware, pH means 'potential of hydrogen.' It is a chemical scale that determines a substance's alkalinity or acidity. The range goes from 0-14. A pH of 7.0 is neutral (pure water is 7.0, for example). Everything from 0-6.9 is acidic, while everything from 7.1 to 14 is alkaline.
When buying soil for weed, make sure you understand the basics of good cannabis soil. If you want your plants to offer lots of cannabinoids and trichomes, you have to pay attention to several variables. including:
Battery acid and hydrochloric acid have a pH of 0, while liquid drain clearing fluid has a pH of 14. Ideally, your cannabis soil is slightly acidic. Most experts believe that the ideal pH is 6.0. However, you are on solid ground if your soil's pH is between 5.8 and 6.3. Your crop will survive outside of this range, but the yields are likely much smaller. If you stray too far from the 5.8-6.3 range, the plants will die.
Vermiculite
The Fox Farm company has over three decades of experience in the industry. It is a well-renowned maker of cannabis soil in the United States. Its FX14047 soil mix contains a unique blend of mycorrhizal fungi, and much more. It helps increase root development rapidly. When you use FX14047, your plants will develop a strong structure and experience rapid vegetative growth.
Many soils will have a combination of at least two of the four types. Therefore, you can have sandy/silty, loamy/clay, silty/clay, and so on. If that isn't confusing enough, there are different ratios of every soil type. It is an important consideration, however, because each one has its pros and cons.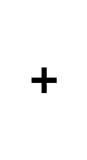 An easy and simple nutrient system for beginning cannabis soil growers is the Fox Farms Nutrient Trio for Soil.
Outdoor Growing – most outdoor growers choose to grow with soil. In the wild, cannabis grows in soil, so growing outdoors in soil is most like a cannabis plant's natural environment. Many people find that when growing cannabis outdoors, soil is the simplest and most intuitive way to grow. Growing with composted "super soil" gives the grower the ability to grow outside without needing to add synthetic bottled nutrients or manage the pH of the soil.
Standard Miracle-Gro nutrients (their all-purpose plant food) will work "just okay" for the vegetative stage of your plant's growth, but anything with Miracle-Gro in it is a terrible choice for the flowering stage due to its high levels of Nitrogen. Using standard Miracle-Gro nutrients in the flowering stage will cause your buds to grow smaller than they could have, and they may possibly have a chemical taste from nutrient buildup in the plant tissue.
Get Soil and a Container for Your Cannabis Plants
Soil Pros for Growing Cannabis
Don't Use Miracle-Gro or Other "Slow Release" Soils!
Pests – Soil is an organic material, and there are many types of bugs that can live in soil. Often, soil-growers seem to suffer more often from pests attacking their plants than hydroponic growers.