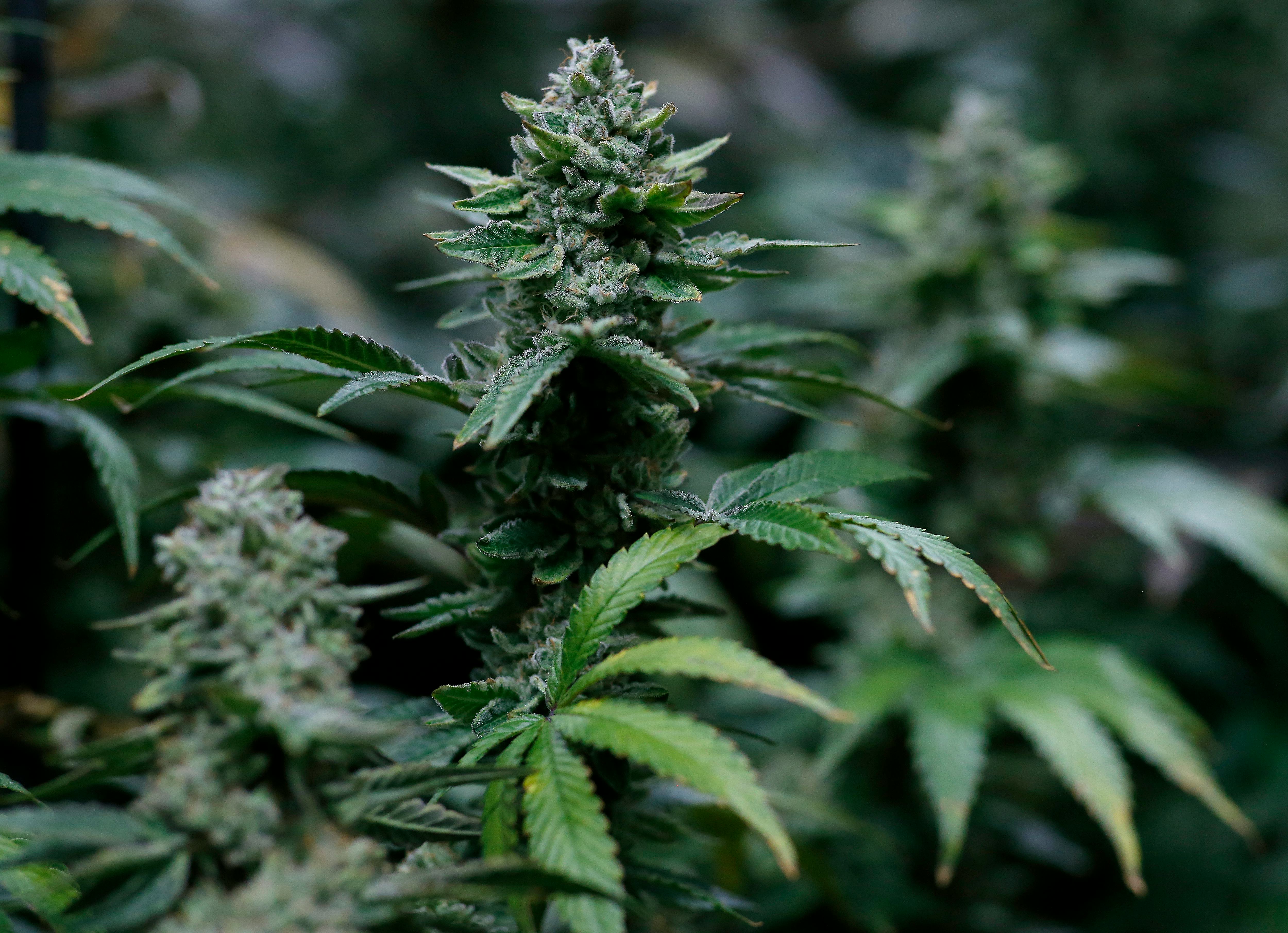 Whatever you do, don't plant your clones in the ground. They'll run rampant, and "you'll have pounds of weed in your house," Johnson says, recalling the trays of weed atop his kitchen table when his crop grew wild. "You don't need the stress of plants getting out of control, growing over your fence." If your neighbors can see them, they might complain about them, and having too many plants could get you arrested.
Johnson notes that the outdoor grow season lasts from around April to October, meaning if you plant seeds now, they'd still yield flower, but not much. Since it's late in the season, he suggests buying a large clone, which will have more branches and therefore yield more flower.
If you use organic soil, all you'll really need to do is add water, Johnson says — but don't overdo it. The number one mistake he sees new growers make is watering their plants too often. In general, "watering every day is too much. The rule is, if you pick up your plant, and the pot is heavy, then it has a enough water. If it's light, it's dry, then you need to water." You could also stick your finger knuckle-deep into the soil; if it feels dry, add water.
Planting
Your cannabis will be ready to harvest at around October. You'll know they're ready when the buds "start to get really, really swollen and packed pretty tight," Johnson says. But it can be hard to tell if you're a beginner. Many growers say that if you think your plant is ready to harvest, wait two weeks, since many newbies tend to harvest too early. Or, you could share a photo of your crop on a forum and ask more experienced growers to weigh in.
To check if your cannabis is ready for trimming, perform a break test on each branch. If it bends so much it nearly breaks, then it's ready, and if it breaks right away, it might be overly dry, but still totally usable. Trim off the buds and seal them inside a mason jar for curing, opening it periodically over the course of about four weeks to let moisture escape. Johnson outlines a detailed schedule on his website, including instructions on how to look for mold.
Before you get started
When the pandemic hit, many of us turned to quaint pastimes to soothe our existential dread, whether it was baking sourdough, knitting, or doing jigsaw puzzles. If you want to expand your repertoire of distraction methods with an activity that still has that quiet, homey vibe, but with a bit more of an edge, consider growing your own weed.
Since clones come from plants that have been grown indoors, let yours chill in a shaded area for a week before exposing them to full sun, Johnson says. "The clone hasn't tasted sun like that, and the transplant itself will be stressful."
If you do grow regular seeds, see this article to learn how to determine the sex of your cannabis plants in the early pre-flower stages. You may also want to start regular seeds a few weeks earlier than you would feminized seeds, which allows for ample time to ID the ladies (or gentlemen).
Here are a few reputable places that discreetly sell cannabis seeds online:
Combine the following ingredients. If you plan to fill several large containers (like grow bags – discussed below) then it may be easiest to mix all of these in a very large tote or even spread out on a tarp, and then add some to each bag. Note that it is best to pre-moisten the peat moss before mixing it with everything else. Peat tends to be hydrophobic when dry, and can make your soil less likely to absorb water well if it is mixed without wetting first.
THE PERFECT CANNABIS SOIL
Examples of popular cannabis soil brands to keep an eye out for are Roots Organics products, Fox Farm's Ocean Forest/Happy Frog, or Recipe 420 by E.B. Stone. Even some of the Kellogg or G&B Organics could work well, especially when premium compost is added. Check to see if there are any hydroponic stores or "grow shops" in your area. Those stores cater to cannabis growers, and are more likely to carry premium bagged soils over the stuff at big box nursery centers.