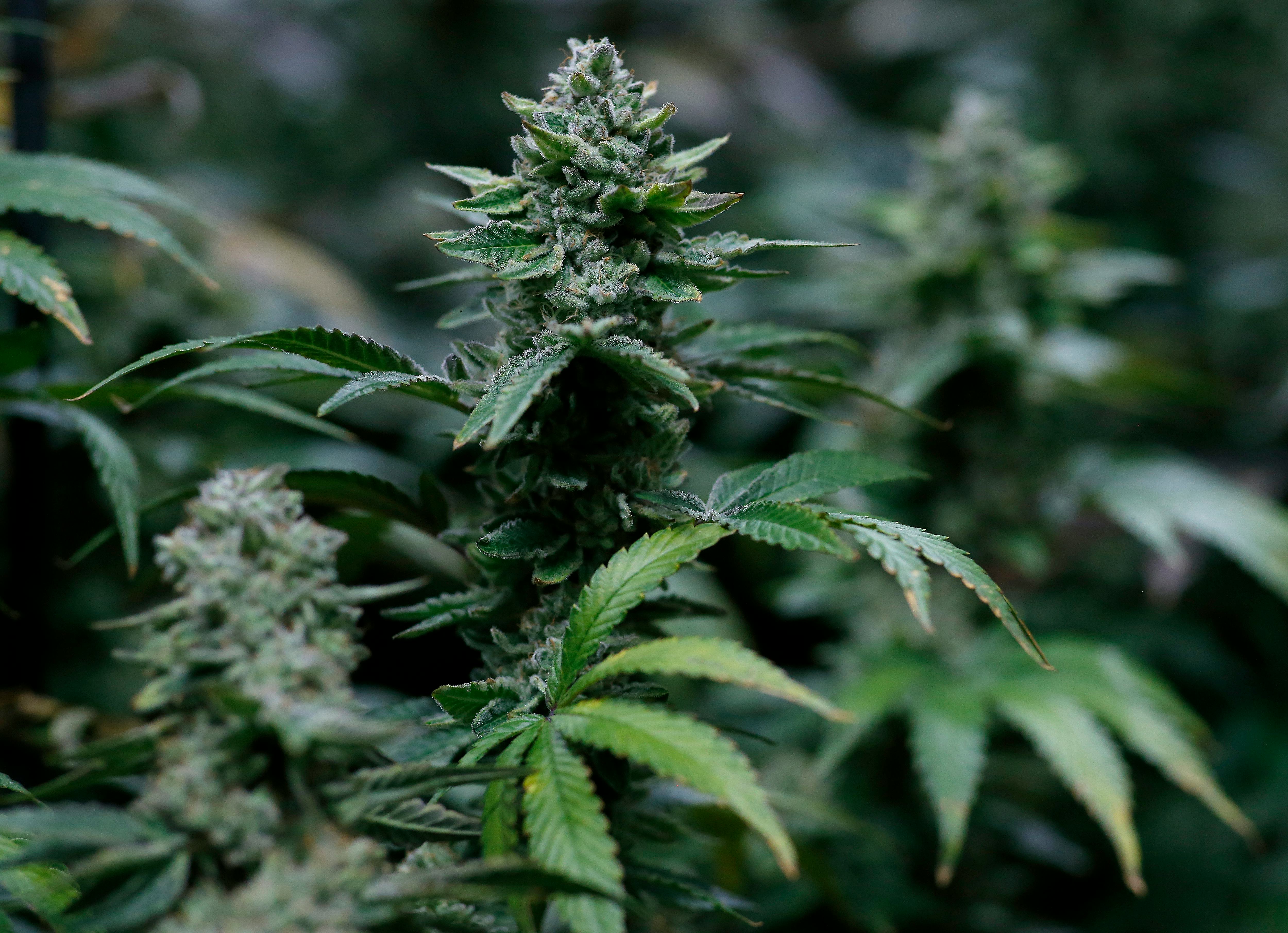 Your cannabis will be ready to harvest at around October. You'll know they're ready when the buds "start to get really, really swollen and packed pretty tight," Johnson says. But it can be hard to tell if you're a beginner. Many growers say that if you think your plant is ready to harvest, wait two weeks, since many newbies tend to harvest too early. Or, you could share a photo of your crop on a forum and ask more experienced growers to weigh in.
Don't go overboard, though, he warns. Start with growing three plants in five-gallon pots. This way, if one dies, you'll still have two plants, and the pots will limit their growth. A general rule of thumb is that they'll grow one foot for every gallon of soil. He recommends mixing your own organic soil, which he explains how to do on his website and will save you the headache of adding nutrients or pH testing. "The soil is what we call alive," he says. "It's always breaking things down to replenish nutrients that are missing." But if you can't mix your own soil, or don't feel like it, you could buy organic Pro-Mix soil, which Johnson says many outdoor growers use.
Since clones come from plants that have been grown indoors, let yours chill in a shaded area for a week before exposing them to full sun, Johnson says. "The clone hasn't tasted sun like that, and the transplant itself will be stressful."
To check if your cannabis is ready for trimming, perform a break test on each branch. If it bends so much it nearly breaks, then it's ready, and if it breaks right away, it might be overly dry, but still totally usable. Trim off the buds and seal them inside a mason jar for curing, opening it periodically over the course of about four weeks to let moisture escape. Johnson outlines a detailed schedule on his website, including instructions on how to look for mold.
Upkeep
If you buy seeds from a seed bank, look for those labeled "feminized" to ensure they give rise to female plants, Johnson says. But if you're a total newbie, he suggests buying clones, which are cuttings from a "mother" female plant, available at some dispensaries, as well as at nurseries. Not only are they easier to obtain, "they're easier to grow. You get a clone, and you transplant it to some soil."
Do your homework and read up on the laws in your state. Some states prohibit growing cannabis, while others, like my home state of California, permits anyone over age 21 to grow cannabis, but only up to a certain number of plants. NORML has a pretty in-depth guide to the laws in each state. Colorado, Oregon, Nevada, Vermont, and Maine also allow cultivation, but again, the specifics depend on the state. Definitely clarify what your rights are before you start the glorious path to at-home bud gardening.
If you use organic soil, all you'll really need to do is add water, Johnson says — but don't overdo it. The number one mistake he sees new growers make is watering their plants too often. In general, "watering every day is too much. The rule is, if you pick up your plant, and the pot is heavy, then it has a enough water. If it's light, it's dry, then you need to water." You could also stick your finger knuckle-deep into the soil; if it feels dry, add water.
Planting
When the pandemic hit, many of us turned to quaint pastimes to soothe our existential dread, whether it was baking sourdough, knitting, or doing jigsaw puzzles. If you want to expand your repertoire of distraction methods with an activity that still has that quiet, homey vibe, but with a bit more of an edge, consider growing your own weed.
While you can absolutely grow cannabis indoors, outdoor cultivation is much simpler and cheaper, says Ron Johnson, author of How to Grow Organic Cannabis: A Step-by-Step Guide for Growing Marijuana Outdoors, who also runs the website The Cannabis Gardener. "The sun is free," he tells Mic. "You don't have to pay hundreds of dollars a month in electrical bills." An outdoor garden probably won't allow you to turn over product fast enough, but it'll suffice if you just want to grow weed for yourself. Plus, it's gentler on the planet.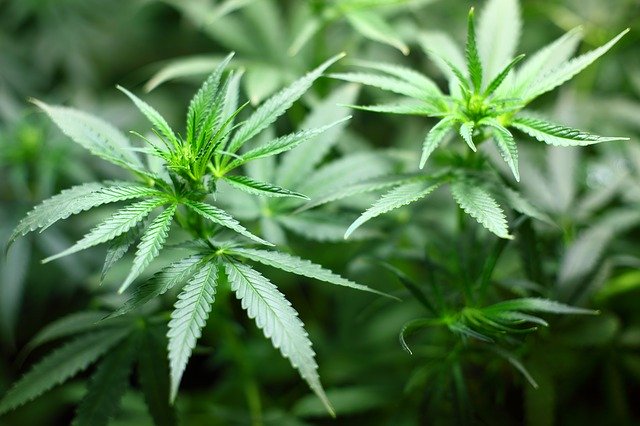 The quality of your plant depends on your knowledge of the cannabis growth stages and the lifecycle of your plants.
2. Seedling Stage
Cannabis Growth Timeline
3. Vegetative Growth
Our phone lines are open from 9am-5pm central time, Monday through Friday. Our staff is working remotely wherever possible and we will maintain a bare minimum staff on-site to perform basic operations of order processing and accounting. Our on-site staff will follow the appropriate best practices and guidelines set forth by OSHA's latest release of "Guidance on Preparing Workplaces for COVID-19."