The average indoor cannabis grow takes 3-4 months from seed to harvest. The full range is 2-6 months and depends on the strain and desired size of plants.
Long Anwer:
Many other breeders also produce great auto-flowering strains (Dutch Passion, FastBuds, Barney's Farm, etc.), but the following breeders stand out for consistency.
This gives you the freedom to choose the exact strain you want without any worry about how long it will take. This gives you the freedom to grow some strains that otherwise are inaccessible to growers who are worried about timeframes.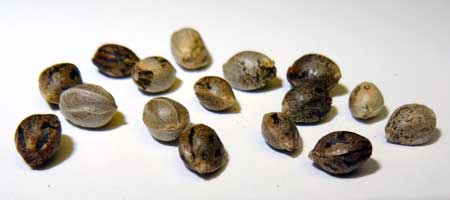 Check out examples of new grower shopping lists to learn exactly which supplies you'll need.
Frisian Dew plant growing outdoors with deep purple buds
Before You Start Growing Weed
To give you an idea as to what your FINAL marijuana plant may look like depending on how long it spends in the vegetative stage…
Time Needed to Grow Weed, From Seedling to Harvest
The size your plant achieves in the vegetative stage has a very large effect on your final yields since bigger plants produce more bud sites than smaller plants. However, you need enough light to cover all the bud sites or they will never develop properly. Light is like food for bud growth!