One of the crucial elements a cannabis plant needs is light. During photosynthesis, a plant converts light energy into chemical energy, allowing it to grow strong and healthy, and with cannabis in particular, light also fuels bud production.
Factors to consider before buying a grow light
HIDs have been the standard in indoor weed growing for decades, but LEDs are quickly catching up to them.
Types of marijuana grow lights
Here are a few different CFL grow lights at different price points.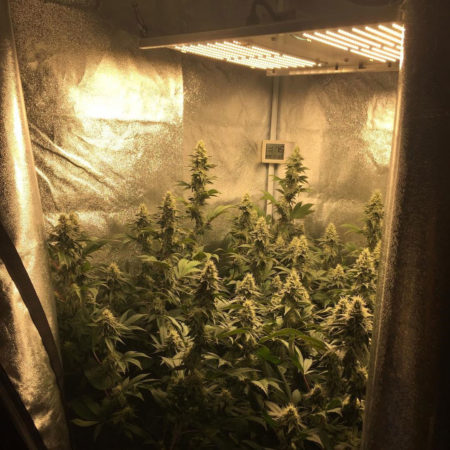 Actual Power Consumption: 270W at full power, and can be dimmed down to 90W for younger plants
LEDs get better yields for the same amount of electricity than CFLs. This is because LEDs are more electrically efficient (produce more light for the same amount of electricity)
3.) COB Style
Are there other LED grow lights that work for growing cannabis?
ES180 found on Amazon (sometimes) or order directly The Green Sunshine Company website
Advanced Platinum LED Grow Lights
How Far to Keep from Plants: 24-38″ is the standard starting distance for the vegetative stage. You can move it to 18-20″ away in the flowering stage, or possibly even a few inches closer for light-loving strains.
You can say it can be a hybrid of these two LEDs. You can adjust them accordingly and use them as per your need. These types of lights emit a wide spectrum of light that helps you to produce good quality weed.
The spread-style type of grow light emits an equal amount of light to a large area. The spread style has panels that have small holes. The small LED lights are fitted in these holes on a large area. The spread-style LED lights are further divided into quantum board and spider-style.
Traditional Panel
The full form of COB is Chip on Board. It is a well-known LED grow light and remains in demand among quality cannabis growers. Every COB produces intense and bright light as they have several LED lights, particularly small areas. The COB-style light also consumes substantial electricity. You can replace several diodes with COB and can produce the same results.
Spread style
Maintain Moisture and Save Water: Other grow lights emit heat that soaks the water in the plants. Thus, you will save a significant amount of water if you use LED lights. Because LED grow lights can also preserve the moisture of cannabis and produce a higher yield.