Triple XL Auto seeds grow to medium-sized plants with large buds. Users are in love with this strain flavor as it is a mix of citrus and earthiness with a dash of spice and skunk, giving you an overall exotic taste. Because of the high THC content (15 – 20%), the high hits just after two or three puffs. Initially, your senses will be heightened, and your mind will be reinvigorated, perfect for inspiring productivity. Then as it mellows down into your body, it will leave you feeling uplifted, euphoric, and relaxed.
Marijuana seeds categorized as high yield are seeds developed from cannabis plants that produce more than 1.6 oz/ft² (500 g/m²) in an indoor setting or 20 oz (600 gr) per plant for an outdoor setting. These seeds can either be classified as:
A little growing experience is needed to cultivate this high yielding cannabis strain. Fortunately, you can grow it indoors and outdoors. Outdoors crop performs well in mild climates and yields about 14 – 21 oz (400 – 600 gr) per plant. Indoor crops produce about 1.6 – 2.1 oz/ft² (500 – 650 g/m²) after a flowering time of 56 days.
Cheese High Yield Seeds
Triple XL Auto is popular for its high yields, easy to grow, and potent high. These high yield seeds thrive in mild climates and are perfect for beginner growers. Triple XL auto is Indica dominant (80% Indica/ 20% Sativa) and a four-way cross between Northern Lights #5, Big Bud, Green Crack, and Ruderalis. This is the highest yielding autoflower and is ideal for indoor and outdoor cultivation.
When you are in the market for high yield seeds, you must consider the following factors:
Cheese strain is Indica dominant, with 60% Indica and 40% Sativa. It is a Skunk family member and an offspring of Skunk #1, Afghan, and White Widow. Cheese high yield seeds grow into tall plants that can be cultivated both inside and outside. The strain features a high THC content of 14 – 18% and a cheesy taste reminiscent of acid, spice, and cured cheese. The high THC content gives users a heavy head and body high that is relaxing and ends soothing you to sleep. It can treat insomnia, chronic pain, stress, and anxiety disorder.
Factors To Consider When Choosing High Yielding Seeds
Super Lemon Haze strain is a Sativa dominant strain and a two-time Cannabis Cup winner. It is a cross between Lemon Skunk and Super Silver Haze. This hybrid strain has a THC content of 15 – 20% and gives users a euphoric, uplifting, energetic high with an intriguing balance of cerebral and body. It is perfect for managing stress, pain, and anxiety. Like its name, this strain's taste comprises intense, fruity, lemon, and haze.
If you are a new grower, choosing the best high yielding cannabis strain can be quite a challenge because of many seedbanks. But don't panic, as we are providing you with what to look out for when buying high yield marijuana strains, as well as a list of the 10 premium high yielding seeds.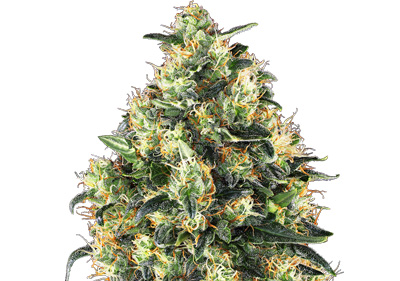 Meet Strawberry Kush, the indica-dominant hybrid that's perfect for beginners that want a big haul of berry-tinged buds as far as the eye can see.
If you want to feel like a big-league cannabis producer, Power Plant is the high yielding cannabis strain you need.
Uniqueness and Personal Preference
If you want the best high yielding sativa strain for outdoor use, Neville's Haze is second-to-none.
#4 Critical
If you are adamant about cultivating NYC Diesel outdoors, make sure you live in a Mediterranean climate. Considering NYC Diesel's flowering time, temperatures must not drop below freezing by November. If you can allow NYC Diesel to finish outdoors, it may prove to be one of the highest yielding outdoor strains.
The complete guide…
Be wary when cultivating NYC Diesel as this slightly sativa-dominant hybrid has an intense odor. This means you should grow it indoors in a well-ventilated space! It is a cross of Afghani, Hawaiian, and Sour Diesel and packs a punch with up to 21% THC. The high could spark creativity and help you become more productive and happier.
For many growers, when it comes to cultivating cannabis at home, the yield is the most critical aspect. There are other things to consider, such as the potency of your buds. However, there are few things more satisfying than seeing a thriving marijuana garden. This is especially the case after putting months of hard work into the project.
5 Best Outdoor Strains for High Yield
They are not necessarily the highest-yielding strains. However, we are focusing on a combination of high quality and yield.
Indoors, Big Bud produces a significant yield if you invest in a hydroponic system. It is also worth using the Sea of Green method. The flowering time ranges from 7-9 weeks, and you could benefit from over 20 ounces per square meter planted. However, the yield will be smaller if you use soil as the growing medium.
5 – NYC Diesel
This is a sativa-dominant strain with an extremely complicated genetic makeup! It is a cross of seven strains. They are Hawaiian, Thai, Jamaican, and Cambodian sativas mixed with Afghani and South Asian indicas and Haze thrown in for good measure. Amnesia Haze is a Cannabis Cup winning strain with a THC of up to 21%. If you want a feel-good strain, Amnesia Haze is the right choice!
No matter how much care and attention you give to your precious plants, the strain's genetics determines yield.