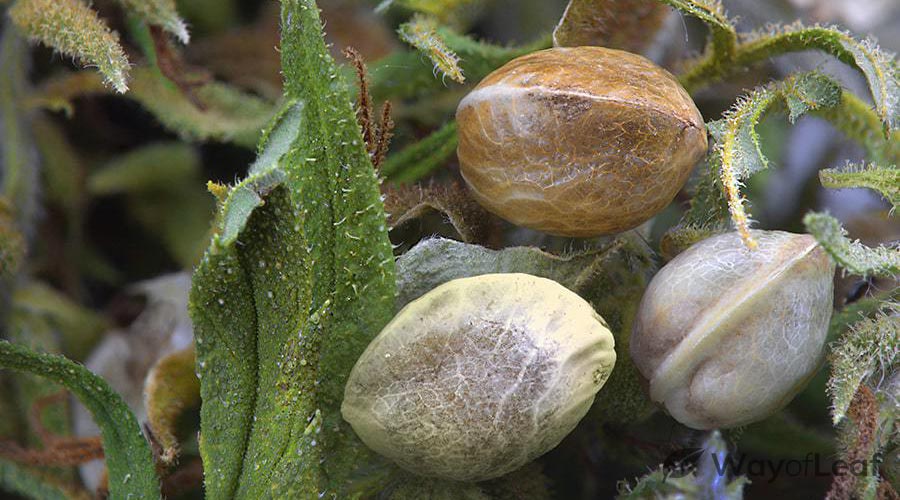 Now, let's take a look at five autoflowering strains worth considering for your cannabis garden.
Easy by name, easy by nature!…
It was created by breeding an indica-dominant hybrid (possibly White Indica) with an unknown ruderalis plant. It has 30% ruderalis, 55% indica, and 15% sativa genetics. Royal Queen Seeds created it, and its total growing time is 8-9 weeks, whether you grow it indoors or outdoors.
2 – White Widow Auto
Transplanting auto-flowering seeds is more complicated than their photoperiod brethren. However, it is a myth to suggest it is impossible to do so more than once successfully. You can re-pot an autoflower if you are extremely careful. If you need to transplant your autos to a larger pot, make sure they end up in the same soilless growing medium or soil as before. Also, complete the process before their dark period when their growing medium is dry.
Easy Bud Auto isn't a household name, which is a great shame. As you can probably guess, it is among the easiest autoflowering strains to grow. Therefore, beginners should be casting their eyes toward it. It is a durable plant, and there are few growing conditions where it won't provide at least a few grams of high-quality buds.
Greater Variety
You shouldn't prune an auto-flowering plant in the same way as its traditional counterpart. First and foremost, all pruning should begin early in the life cycle, or else you risk hindering its growth.
It is relatively easy to buy autoflowering seeds online. There is an increasing number of reputable websites that sell them. Alternatively, you can find them in a local dispensary, but purchasing the best autoflower seeds is a challenge at first.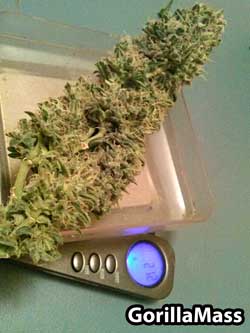 The most important thing to remember with autos is to avoid using any plant training method that involves cutting the plant. When reading about cannabis training techniques that involve cutting the plant such as topping, FIMing, or main-lining, please remember that these techniques were developed for photoperiod plants and are not well-suited to auto-flowering strains.
Auto-flowering cannabis strains are the descendants of a wild strain of hemp first identified as "Ruderalis" in Russia during the early 1940s.
When growing photoperiod cannabis plants outside, flowering naturally begins when the days get shorter. For outdoor growers, this means that plants must be planted in the spring, and they grower must choose strains that will finish in time before winter.
The term "12-12" stands for 12 hours of light and 12 hours of dark each day, and it "tells" photoperiod plants to enter the flowering stage and make buds. During their daily dark period, photoperiod plants need to receive complete darkness without interruption. This light schedule initiates flowering, and must be maintained throughout the entire flowering stage until harvest.
I´m a bit confused by this strain. The buds are quite skinny but they have weight to them and are dense as f*ck. Took a sample and quick dried and it's a really nice smoke. Comes on really buzzy, then mellows out and gives mad munchies.
If photoperiod plants receive too much light each day, or are exposed to light during their dark period, they will either produce hermies (bad) or revert back to the vegetative stage (stop making buds). If you will be unable to provide complete darkness to your plants during their night period, it's recommended that you choose to get an auto-flowering strain, which isn't affected by light at night.
Things have come a long way since the original low-potency "Lowryder" auto plants!
As a general rule of thumb, auto plants tend to double or triple in size from when they first start showing signs of flowering/budding (usually when plants are about 3 weeks old from seed).
On the flip side, if your grow doesn't go as well as planned, at least it will be harvest time in just 2-3 months, you'll learn a lot, and you'll have the opportunity to try again. That being said, autos are essentially very simple and a first-time grower can easily get a great harvest on their very first grow. Plus, auto-flowering plants (and cannabis plants in general) are hardy! As long as you give them basic care, they will reward you!
Bigger autoflowers need bigger containers, so make sure you check the description before purchasing seeds. Root aeration is often overlooked, but it's an important factor in determining your yields.
Most autoflowers reach a height of around 50-100cm but a plant's size depends on the genetics and growing conditions. Also, all strains are different so you will find Sativa and Indica-leaning autos; Most Indica hybrid autoflowers will stay around the 80-120cm mark but Sativa-dominant autoflowers can reach up to 175cm tall.
4. Choose the right medium
Please don't stuff seeds in plastic containers that make life hell for the poor roots. Use porous containers such as fabric pots or even Airpots to help the plants grow as much as possible. Autoflowers are typically small, but they need containers that are at least 5-8 liters in size.
Macro and micronutrients
How long will it take for my auto to start flowering?