We see best results with seedling pellets that are made of a mix of compressed peat moss and coco husk. To expand, soak it in water for 10 to 15 minutes. Using warmer, lukewarm water, instead of cold water, will speed up the time the pellet takes to fully expand. Once your seedling pellet has absorbed enough water and has expanded to its maximum size, gently squeeze to remove excess water. The growing medium should be like a damp sponge that would not leave streaks on the table. Dig a small hole about 1/4 inch deep for your seed. Use a spoon to lift the seed out of its bath. If it has popped out a taproot be careful not to damage it. Gently place the seed into the hole and lightly cover it with dirt from the pellet. Now that you have started the germination process, your seedling will come above ground within two weeks. The older the seed, the longer it takes for it to germinate.

This is considered your marijuana plant's vegetive stage. The goal in this stage is to keep her healthy and allow the plant to grow as big and strong as possible so that she can hold many, many flowers.
7) Transplanting Cannabis Seedlings
Growing your own cannabis plant starting from seed is a remarkable journey. Understanding the biology of the plant is one thing, but comprehending how a little miracle bean can turn into a gigantic tree producing flowers that can affect your body and mind is nothing short of an evolutionary miracle. Or rather a co-evolutionary story of plant and human.
Many marijuana growers start autoflowers early in the season, and at a different time than a regular crop, so keep the season and climate in mind when growing and harvesting—your plants still need warmth to grow, and rain can give them bud rot. Consider growing in a greenhouse to protect them.
Plants grown from seed can be more hearty as young plants when compared to clones, mainly because seeds have a strong taproot. You can plant seeds directly into an outdoor garden in early spring, even in cool, wet climates.
Training plants
Cultivating males is important for breeders trying to cross new strains and genetics, but most people growing for buds will want to remove the males.
As mentioned above, you can skip the processing of sexing weed plants by growing with feminized seeds or clones.
How weed seeds work
One drawback of clones is they need to be taken during the vegetative stage of a plant—flower is too late—so if you have a small setup with only one light, it can be hard to keep clones alive while flowering other plants, because the two need different amounts of light.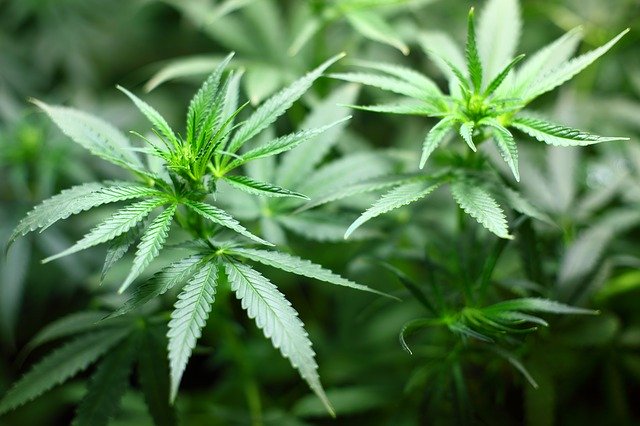 Female: Two pistils (the pistil contains the reproductive parts of a flower) will be growing on the buds (flowers grow above these leaves, one cluster on each side).
It can take anywhere from 4 to 8 months to grow a cannabis plant, this varies based on where you're growing. If you have an indoor grow room, your plant has the ability to flower after only a few weeks!
1. Germinating: 1-7 days
2. Seedling: 2-3 weeks
3. Vegetative: 2-8 weeks
4. Pre-Flowering: 1-2 weeks
5. Flowering: 6-8 weeks
6. Harvesting
6. Harvesting
Cannabis Growth Timeline
The quality of your plant depends on your knowledge of the cannabis growth stages and the lifecycle of your plants.
2. Seedling Stage
Cannabis growth is made up of a series of stages that plants undergo during their lifecycle. Each stage during the cannabis cultivation process requires its own unique demands, including different levels of light, water, and nutrients.
Our phone lines are open from 9am-5pm central time, Monday through Friday. Our staff is working remotely wherever possible and we will maintain a bare minimum staff on-site to perform basic operations of order processing and accounting. Our on-site staff will follow the appropriate best practices and guidelines set forth by OSHA's latest release of "Guidance on Preparing Workplaces for COVID-19."