These issues can be related to improper usage of lighting. (The same issues affect other types of plants as well.) Grow lights are a great tool for making the growing process more efficient, but they can also be harmful to the plant if not used correctly.
Setting the Lamps at an Improper Distance
Overheating or insufficient lighting can result from having too many or not enough lights, but it can also result from placing the lights too close or too far from the plants. There is no universal rule for setting the distance but it's recommended that LEDs are placed 12 to 18 inches away from the plants.
Using Inferior Products
Light is among the most vital factors to consider when growing plants because it triggers the photosynthesis process. If you're using regular incandescent lights, you're not very likely to grow strong and healthy plants. Therefore, for best results it is recommended that you use full spectrum LED grow lights. They are specifically designed for the purpose and have the feature to deliver light in the exact spectrum the plant needs.
Providing Insufficient Lighting
It is important to consider the scale of your operations. Think about how many plants you're growing and how many LED lights you'll need in order to illuminate them properly. You should also be aware of the luminosity of the lights you're using. For example, a 200W LED light is said to be sufficient for a yield of about 100 grams. Make sure that you have enough lamps but still look for a good balance between providing sufficient lighting and not overdoing it.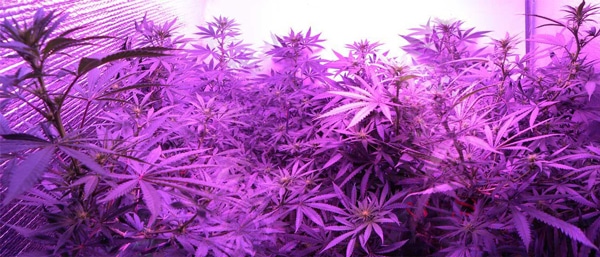 October 31, 2020 – LED grow light technology has been improving rapidly especially in the last 1-2 years. Although just about any LED grow light (even the worst ones) can grow good weed, some newer models developed specifically for cannabis are getting better yields, density, and plant growth rates than older and generic models. We are currently doing extensive testing between different LED grow lights to determine which are the "best". Every grow light on this page gets great results (just look at the pictures to see what to expect) but I'd like to specifically point out certain LEDs where the newest models are beating expectations.
Table of Contents
How Far to Keep from Plants: 32″ is the recommended starting distance from the plants.
2.) Traditional Panel
Yields! With a quality LED grow light and an average-to-good grow, you can expect yields of about 0.5 to 1g/watt.