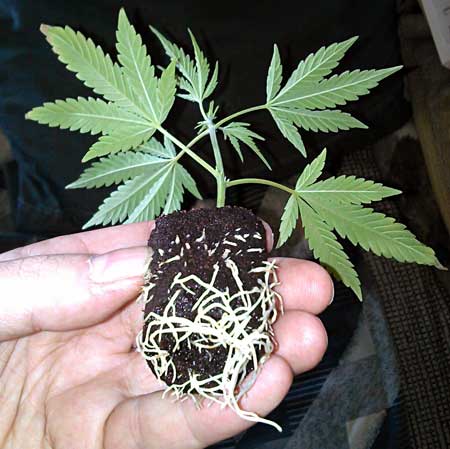 Like just about every important marijuana growing technique, there is controversy about the best way to clone cannabis plants. There are many effective techniques to clone plants and this tutorial will teach you how to clone today, but no matter what, cloning should only be used with the healthiest, most desirable plants you have. Although technically you can take a clone from any plant at almost any point in its life, you want to take clones of your best plants that have proven to be winners!
And remember to be patient if it's your first time. Almost every cutting will take root if you just wait long enough, and keep providing the right conditions. Some plants will root in just a few days, 7 days is average, but some clones can take 2 weeks (or even more) to start showing roots!
Although you can identify the gender of a cannabis plant when it's just 3-6 weeks old from seed, you may choose to clone your plant earlier, and therefore won't know the gender. To get around this, you can always take clones of all your plants right before you put them into the flowering stage. This will give you a "copy" just in case any of your plants end up blowing you away with their quality.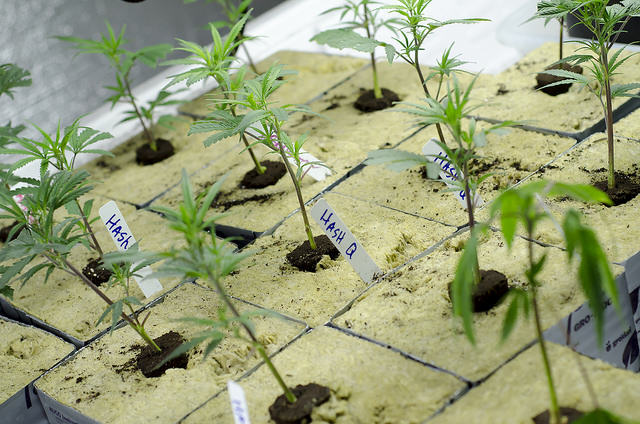 Marijuana or Cannabis Sativa is a perfect species for asexual propagation (i.e. propagation via cuttings). To clone your favourite cannabis plant you need the following basic material:
How to make cannabis cuttings
4. Place the cuttings in the greenhouse and spray them with water. Once covered, place them under a fluorescent light with a 18/6 photoperiod.
8. After 12-14 days, remove the greenhouse cover. If after one hour the marijuana cuttings remain upright, leave them uncovered and continue spraying a few times a day. On the other hand, if after an hour the cuttings lose strength, spray them and put the greenhouse cover back. Try again a few days later.