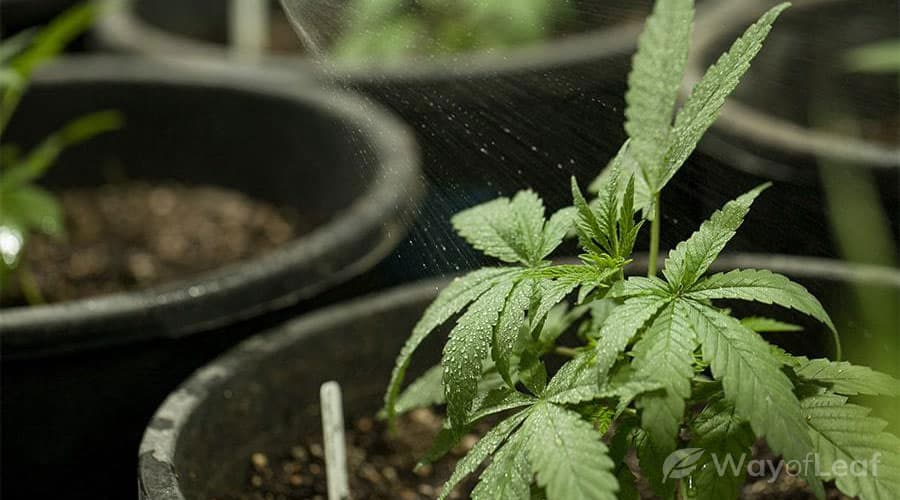 When watering weed, there are some other considerations.
If you use a drip line system, you automatically use a timer. It reduces the amount of work you need to put in because the system waters the plants on a schedule. It also controls how much water you use. Once you have a system with a timer, it ensures your marijuana plants are well taken care of. You can even leave the state and allow your timer to do its thing.
If you have never grown marijuana plants before, you will be shocked at how much effort goes into the process. It isn't just a case of planting them, adding nutrients, and watering as and when you feel like it. There is a range of details to consider if you want a strong and healthy crop.
pH Monitoring
An increasing number of cultivators are investing in devices such as Battery-Operated Liquid Transfer Pumps. These pumps enable you to pump water from a large container to your weed. The most popular options are capable of reaching the bottom of a 3-gallon jug.
We have already mentioned the drip line system, which is a form of auto-watering cannabis plants. It is difficult to emphasize how much time and stress one of these systems will save you. It is only when you attempt to water manually that you genuinely understand.
Even if you get the watering process correct, a low-quality water source could undo all of your hard work. The pH scale runs from 0 – 14 and determines how acidic or alkaline a substance is. 7.0 is considered neutral, and clean water's pH is in and around that mark. The pH of water dictates your plant's capacity to absorb nutrients. For the record, 0 – 6.9 is acidic, while everything from 7.1+ is alkaline.
Tip #4 – Invest in a Timer
Here is a quick overview:
A lot of new growers tend to rely on their trusty watering can. It isn't a bad option when you only have a handful of cannabis plants to worry about. However, once you have a substantial garden, your can is too small to fulfill the demand for water. You can persist, but it will involve multiple refills.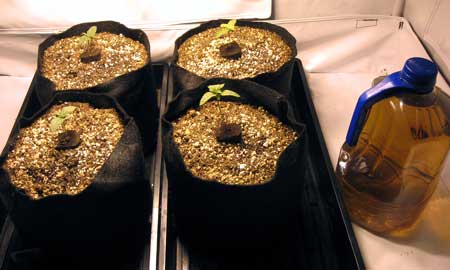 If you're regularly adding nutrients in the water, give enough water each time that you get 10-20% extra runoff water drain out the bottom of your pot. This prevents a buildup in the potting mixture because otherwise, you are continuously adding more nutrients to the system.
How often do you give your cannabis water?
Some growers swear by the "lift the pot" method to decide when to water your plants (basically wait until your pot feels "light" since the plants have used up all the water). It's up to you to decide what's easier for you.
Growing in Super Soil?
Go back to step 1. Note: If water takes a long time to come out the bottom, or if pots take longer than 5 days to dry out before the next watering, you may actually have a problem with drainage (more info below) or need to give less water at a time. If your plants are very small compared to the container they're in, give water more sparingly until plants get bigger.