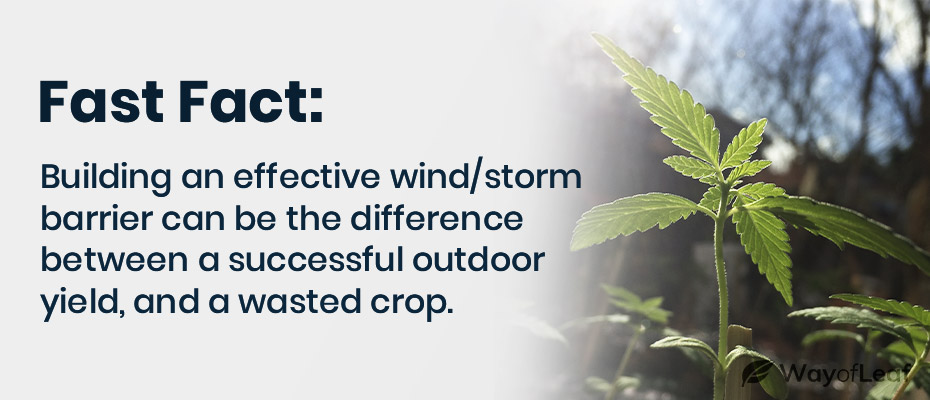 It is tempting to make your soil amendments with store-bought fertilizers, but remember, they are filled with chemicals. This can significantly impact the flavor and aroma of the finished product.
The plant's trichomes should have turned an opaque white color at this stage, too. This is a good indication that they are fully mature and ready for harvesting.
Different Types of Soil
Also, when using natural soil, you have to dig holes and amend the soil regularly. For people with debilitating medical conditions, this level of manual labor will prove difficult.
Step #10: Grow, Enjoy, Repeat!
Outdoor cannabis growers face a significant disadvantage compared to their indoor growing counterparts; outdoor plants are vulnerable to inclement weather. Also, plants grown outdoors are susceptible to attack from pests and pets. Rapid changes in the weather can damage or even kill cannabis plants, while animals and aphids are a constant threat.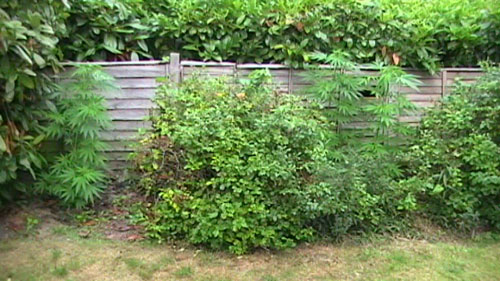 Passion Number One from Dutch Passion – a simple to grow indica that thrives outside in the UK. The dutch have been apparently growing this outdoors since the 1980's – in their cold climate.
Consider also that plants grown in pots will generally not grow as big as ones grown in the ground, so if you have to use pots consider using Smart Pots or similar. I have just tested these and found them to be amazing, indoors and outdoors. They are what's used in many big US grows though you'll find them cheaper than on amazon.
Magnum Autoflowering is a kick arse autoflowering variety. The highest yielding auto I have personally grown. Given plenty of room this plant really delivers. Reports of 250g+ if grown in the ground. The smoke is really nice – an upbeat, euphoric high that lasts as well as any photoperiod variety. Highly recommended.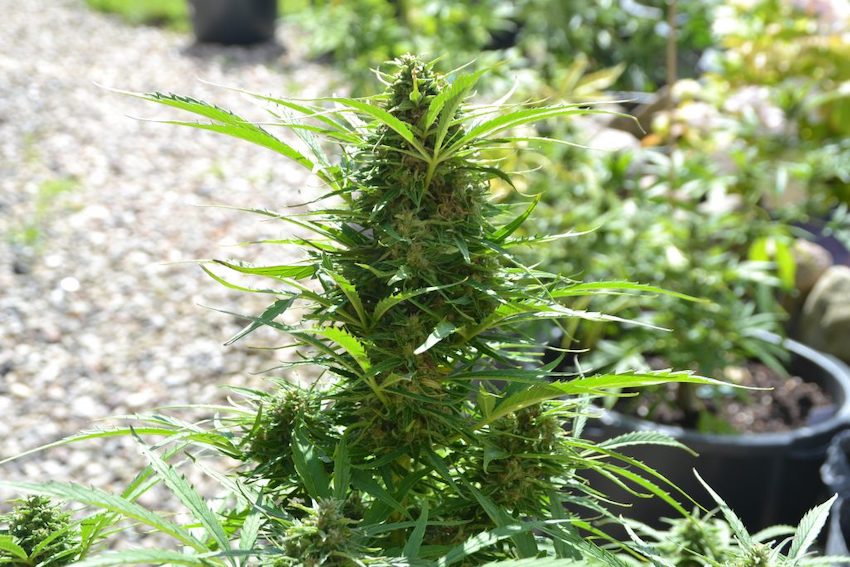 How to grow cannabis outdoors in the UK? You will need good local knowledge of your climate, first frost dates etc. It also helps if you have some prior knowledge of which strains will grow well at your latitude/location. In climates like the South East and South West you should be able to grow photoperiod strains like Frisian Dew and perhaps other strains too.
But if the weather hasn't deteriorated too much, and perhaps with the aid of some shelter (e.g. a glass roof) it may be possible for some lucky southern UK growers to harvest something.
Warmer southern regions as well as coastal areas often see their last frost in early May. Further north, you may have to wait a few weeks longer before considering putting your plants outdoors. May is the month when many UK growers like to get their cannabis plants outside.
Many that grow cannabis outdoors in the UK have found autoflower seeds are a great way to complement their normal photoperiod crop. What's more, the autoflower harvest is much more likely to succeed since the mid summer weather is significantly more reliable than the weather in late September or early October.
What are the best cannabis seeds for the UK climate?
Some, but not all, of the Dutch Passion outdoor seed collection can be grow in the UK. But much depends on the specific climate in your region. A lot also depends on the specific year you choose to grow in. Some years (admittedly not many of them) have long warm autumns which will allow growers in Northern regions to grow a selection of outdoor feminised strains such as Frisian Dew, Hollands Hope, Durban Poison, Shaman, Passion #1.
August
• Day length August 1st: 15.5 hours
• Average temperature: 13–21°C
One other useful activity at this time of year is the chance to dig the ground thoroughly. This allows you to remove any big roots, stones etc from the ground and it aerates the soil. You can also take the opportunity to dig in some well rotted manure, supermarket soil or soil improvers/fertilisers into the soil.
Growing photoperiod vs autoflower cannabis in the UK
June
• Day length June 1st: 16.5 hours
• Average temperature: 11–19°C
That's why growing autoflower seeds has become so popular with UK growers. The seeds should always finish in time. Yields from autos may be smaller (than photoperiod strains) but the plants are fast and easy to grow. They also tend to remain short and bushy – ideal for hiding behind bushes, nettles and plant life.