A lot of people also like to make a non-psychoactive "ganja tea." You can do this by roasting the hemp seeds first. Then, put them in boiling water along with some of your favorite spices. You can also increase the "nutritional potency" of the tea by including your cannabis stems and dried leaves in the infusion.
The 2018 Farm Bill legalized the growth of industrial hemp in the United States. However, it depends on individual states submitting details of a hemp program to the government. Nonetheless, the law ended the 81-year prohibition of hemp.
Finally, the gamma-linoleic acid that's abundant in marijuana can reduce the production of specific proteins that result in inflammation. This is particularly the case with inflammation of the heart and surrounding cardiovascular tissue.
Anyway, let's take a look at the top five reasons why you should eat marijuana seeds.
How Can You Eat Marijuana Seeds?
It's important to distinguish between medicinal cannabis-based products (i.e., CBD oils), and marijuana seeds. The former contains cannabinoids and comes from the leaves, flowers, stems, and stalk of the plant. The latter is consumed purely for their nutritional/health benefits. You will not experience an intoxicating high with cannabis seeds. Please note that these seeds remain illegal in states without a medical or recreational marijuana law.
It's not that difficult! You can eat marijuana seeds raw, cooked, shelled, or unshelled. You don't have to prepare or otherwise process them to reap the health and nutrition benefits.
Marijuana seeds are heart-healthy because diets high in Omega acids reduce blood pressure. You also benefit from a lower risk of stroke-inducing blood clot formation and increased overall cardiovascular function.
First Things First: A Brief Background on Marijuana Seeds and Their Uses
One of our favorite ways to eat hemp seeds is to roast them. Then, we combine them with a crunchy, plant-based snack. For example, kale chips make for a fantastic combination.
Human beings do not naturally produce Omega fatty acids like Omega 3 and 6. Therefore, we have to consume them from outside sources. However, some say hemp seeds have the most abundant source of natural Omega acids in the entire plant kingdom. This means they have more than Chia seeds, walnuts, and flaxseed.
And just to reiterate, marijuana seeds happen to be one of the only few plant based foods that contain a rich amino acid profile – that's every single amino acid required for survival. Perhaps this is why many leading growers and cultivators have described the cannabis/hemp seed as the most nutritionally well-rounded food source ever.
Ask any well-established nutritionist, and chances are you will hear that proteins derived from plants are a lot healthier and even easier to digest than the regular animal-based variety. In fact, data revealed in a recent study where health records of over 130,000 people in a span of 30 years were examined; it was discovered that participants who did not consume any animal protein had noticeably lower death rates than regular meat-eating participants; that where there was an increase in every 3% caloric intake from plant protein, death risk was effectively cut down by 10%.
Marijuana seeds can also help excrete toxins out of the body faster while also improving the immune system. As far as we know, there have been no side effects of consuming raw cannabis seeds, and to quickly reiterate: there's no high to be found, sorry!
Whole Body Wellness and Disease Prevention
Even though omega fatty acids are a critical piece of the puzzle when it comes to full body wellness and vital organ health, as human beings we cannot produce omega 3 and omega 6 fatty acids on our own. This is why we need them from a food source. As you may already know, omega fatty acids can not only improve heart health and blood flow, but also boost cognitive function, eyesight, joint health and reduce inflammation.
A diet rich in cannabis seeds have been known to help loose or gain weight. Does this sound confusing or counter-intuitive?
Shelled cannabis seeds can be sprinkled on all kinds of foods like hummus, salads, yogurt, quinoa, smoothies, etc. you can even press raw seeds for oil, grind them up into a nice flour or make a protein supplement out of them by mixing in your favourite peanut butter snack or protein shake.
No High – But a World of Health Benefits
Abundant source of easily digestible, natural protein
So, if you can't get high from seeds alone and there are no therapeutic benefits, then what are we left with? This shouldn't stop you from making those seeds a part of your daily nutritional regimen. Let's expand on that: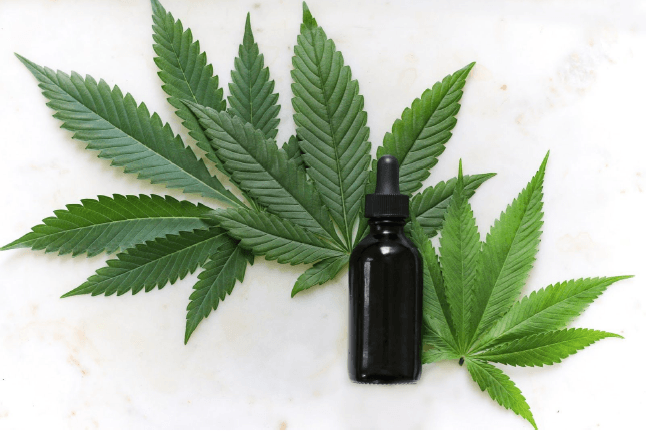 You can nibble on them as a snack, as they fill you up and are very tasty. Marijuana stems are known to help with weight loss. As a result, eating cannabis seeds will help curb the craving for unhealthy food by filling you up and provide nutrients.
Peeled cannabis seeds are a great snack if you prefer plant-based products.
Most of the best cannabis seed-based products are made and produced in Canada and Europe. Then they are exported to countries that are not so friendly to growing cannabis. The United States has also seen a normalization of agricultural culture and industrialization of hemp plants.
Over time, more and more people realize the benefits of cannabis. Not only the raw cannabis leaves but also their seeds and hulled hemp are gaining popularity. There are a lot of benefits that these nut-tasting seeds have to offer.
The omega-3 fatty acids that the seeds contain can strengthen your brain and heart and improve other vital functions of your body. Although these acids are present in the cannabis seeds, they are best found in the oil and heart. Cold-pressed oil is ideal as it is of the best possible quality if you prefer to use hemp seed oil in the place of the physical heart.
You can also maintain lean muscles or gain mass by using them as a supplement.
A diet high in omega fatty acids that cannabis seeds offer you will improve your blood pressure and cardiovascular functions. According to a study, this could help protect your brain from dementia, Alzheimer's disease, and other mental illnesses, but also combat possible drug addiction.
Although hemp hearts are not essentially protein-rich, they are still easy to digest and very healthy. It is also extremely beneficial for fitness enthusiasts to consume cannabis seeds daily.
Many brands now offer hemp protein powder, which consists of powdered seeds. It can be a little expensive, but it is becoming increasingly popular worldwide.