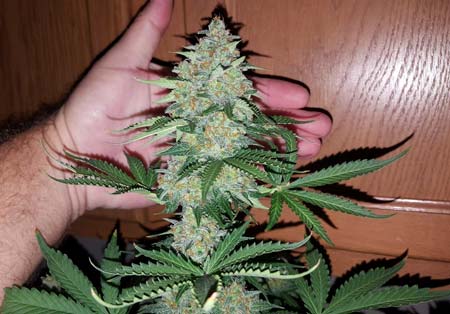 Recommended ViparSpectra Models:
1.) Spread Style
HLG first coined the term "Quantum Board" for an LED grow light with the diodes spread out over a large area (on a board). The board style LED grow lights have become very popular almost as soon as they appeared on the scene. Growers are reporting results that may beat even other LED grow lights when it comes to the amount of yield for the electricity used. I was impressed when I tried one myself. It's probably too early to call it the winner just yet, but it's undeniable these are some of the best LED grow lights available today!
2.) Traditional Panel
You want to use the most cutting-edge indoor cannabis grow lights with a customized spectrum of light
A 600W HPS bulb wastes around 450W (75%) of the electrical energy producing heat. A good quality LED light with a 400W power draw would produce around 200W of heat despite having the same productivity as a 600W HPS. So the best LED's only produce about half the heat of an HPS.
Growroom heat levels are totally different with LED
Anyone that has opened a tent with mature cannabis plants under HPS light which has been running at high temperatures (e.g. 30ºC) will have smelled the intense aromas that flood out of the plant. Running your tent cooler with LED allows you to keep more taste and flavour in your buds instead of losing them to extracted air.
Water consumption
One easy solution is to keep seedlings in the tent corner (which may have lower intensity light compared to the tent centre), or just to raise the light and allow the plant to 'grow into' the more intense light as it stretches later.