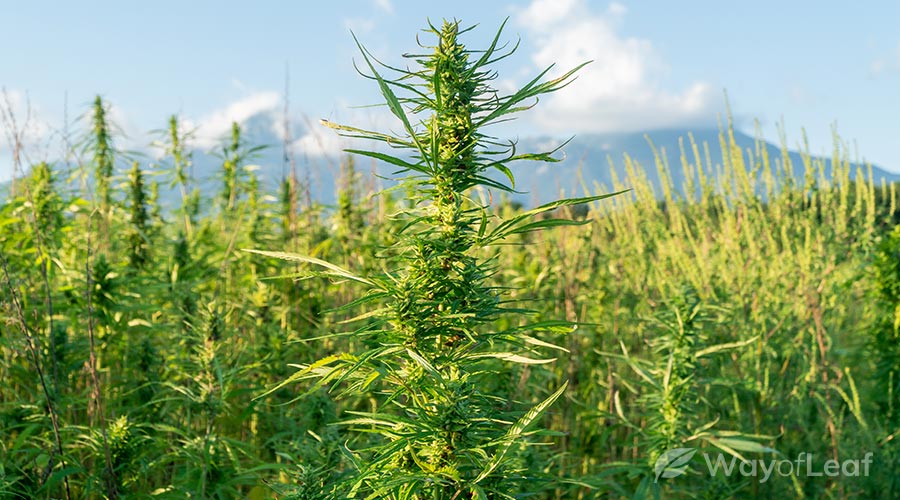 The Administration created a Domestic Cannabis Eradication/Suppression Program in 1979. Federal funds were provided to get rid of marijuana across the United States. Within 12 years, the program claimed it removed well over 100 million wild weed plants. Most of them were in Nebraska and Indiana for the record. In contrast, only six million plants were cultivated in the same timeframe. In 2003, a report claimed that cultivated cannabis accounted for only 1% of marijuana destroyed under the program. The rest was feral.
What Have I Found? Is It Cannabis?
Attempts to eradicate ditch weed have proven futile. The FDA's Herculean efforts only removed a fraction of what is growing wild. Remember, the seeds can lay dormant for a decade. Traipsing through fields and chopping down the growing cannabis plants doesn't solve the problem at all. In Indiana, a police spokesperson said: "You can eradicate ditch weed as well as you can eradicate dandelion."
What About Wild Marijuana in America?
Picture the scene. You are wandering down a highway when, suddenly, you see a group of plants that appear different to the rest. Your brain is telling you one thing, but you refuse to believe it is your lucky day. A sudden breeze arrives, causing these plants to sway majestically. You edge ever closer, the level of anticipation growing. YES! You have stumbled upon cannabis growing naturally in the wild. Time to light up! Or is it?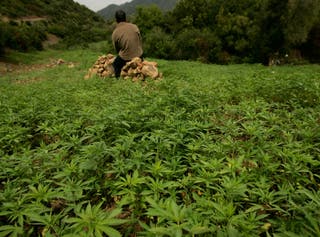 If other fossils suggest the area was woodland, it can be assumed the plant was a hop, the research states.
The growth of wild cannabis was rife in Europe during the Stone Age, but the plant disappeared from the continent before the first farmers had a chance to cultivate it, according to new research.
Recommended
However, a group of researchers from the University of Vermont led by John McPartland now believe they may have solved the mystery, by examining what else was growing in the area.
Mr McPartland said there was little evidence that these new farmers cultivated the plant.
"If it wasn't there they couldn't domesticate it," he told the New Scientist.