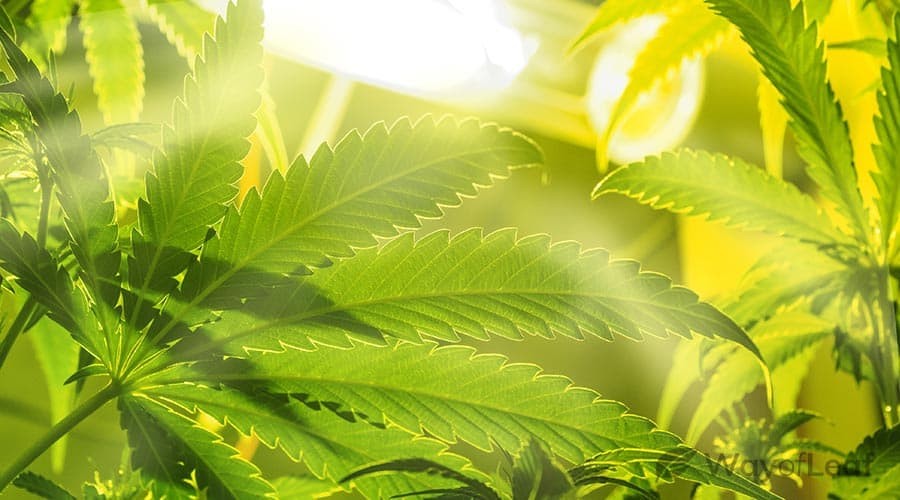 ● You can purchase them from a variety of locations.
For the early vegetative stage, the blue glow from the metal halide lights is best.
Safety
Check your breaker board to ensure there are plenty of outlets and enough power to handle your lighting easily. Next, go through your full list of equipment to determine its power usage. If you don't have enough power capacity, the risk of electrical fires increases markedly.
Final Thoughts on the Best Grow Lights for Indoor Marijuana
This article provides a handy list of some of the best marijuana grow lights for indoor weed currently available on the market. Some of them are cheap; others are a little pricier. Regardless, if you use them correctly, they'll get the job done.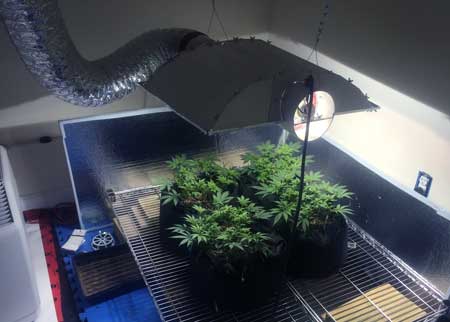 The light from a Metal Halide appears a little bluish, and is well suited to growing cannabis plants in the vegetative stage
Pros of Fluorescents
T5s are much bigger/wider than CFLs and usually come as part of a panel, but they can still be kept mere inches away from your plants without worrying about burning them.
That being said, when it comes to the flowering/budding stage, if you can fit a bigger light you will get significantly better yields/watt by using an HID or LED grow light!
Ceramic Metal Halide (CMH) & Light Emitting Ceramic (LEC) Grow Lights
High Pressure Sodium grow lights are often used during the flowering stage because they are very efficient and their yellow light stimulates bud production. HPS grow lights in the flowering stage get better yields per watt of electricity than any other type of grow light available today, which is a big part of why they are so popular.
Fluorescents are a great choice for clones, young plants, supplemental lighting and can save you money on electricity in the vegetative stage compared to using high power lights when plants are too young to use it all anyway. They can also be used to flower plants in spaces that are shorter than what's possible with other grow lights (aka 'stealth growing').