Don't assume that taking cannabis from one recreationally legal state to another (Colorado to California, for example) is permissible. If a TSA agent finds marijuana or another illegal substance during security screening, the default policy is to contact law enforcement. Your destination and location of origin are not taken into account. The response of the TSA to cannabis at the airport is consistent across the United States.
Cities own airports. However, the federal government is authorized to operate them, and federal law supersedes state law. It doesn't matter if you buy your marijuana legally. It becomes an illegal substance from the moment you show a Transportation Security Administration (TSA) agent your boarding pass.
What About the Legal Marijuana States?
When an airport security agent gets involved, there are several possible outcomes. Airports such as Aspen-Pitkin County in Colorado or McCarran in Las Vegas, Nevada, have a special 'amnesty' box. Passengers can place their cannabis in this box and not face any legal consequences. This is primarily because recreational use is permitted in these states.
If you're fortunate, a police officer might wave you through with the marijuana if you have a valid MMJ card. However, this is an infrequent occurrence. You are far more likely to meet a law enforcement official who takes a dim view of your actions. While local police may not press charges, the federal government could potentially get involved.
Marijuana & Airplanes – The Law in General
It doesn't mean you can go through security openly carrying cannabis. A TSA agent can stop you and contact the police as per the usual protocols. The difference is that the APD will arrive and wave you through.
Coming back to California, I was gifted at least 200+ seeds all from a 30+ year veteran grower. There was NO way I was going to leave them behind. Everything passed through TSA and xray with no problem both ways. Enjoy and keep hunting!!
SoMe_EfFin_MasS_HoLe
It is my understanding that viable cannabis seeds are NOT legal in the USA according to federal law.
I'd think declaring them at US customs would surely get them confiscated.
I have no personal experience with this, so I could be wrong.
athomegrowing
21 U.S.C. § 802 – U.S. Code – Unannotated Title 21. Food and Drugs § 802. Definitions
(16) The term "marihuana" means all parts of the plant Cannabis sativa L., whether growing or not; the seeds thereof; the resin extracted from any part of such plant; and every compound, manufacture, salt, derivative, mixture, or preparation of such plant, its seeds or resin. Such term does not include the mature stalks of such plant, fiber produced from such stalks, oil or cake made from the seeds of such plant, any other compound, manufacture, salt, derivative, mixture, or preparation of such mature stalks (except the resin extracted therefrom), fiber, oil, or cake, or the sterilized seed of such plant which is incapable of germination.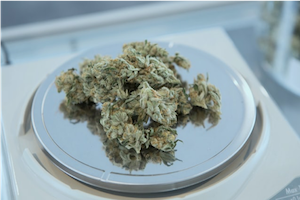 Can I Take Hash/Oil/Edibles on a Plane?
However, they are unlikely to do so.
Marijuana Possession in Airports
If you are found with legal amounts of weed after landing in LA and are on your way to exit the airport, they won't do anything. You are unlikely to be found in the first place since arriving passengers are not typically screened at all.
No, you cannot take any form of cannabis on a plane. Hash, oil, resin, wax, and edibles are all considered forms of concentrated cannabis, which is regulated under the same laws as flower, but possession limits are lower.
However, if you are currently facing charges for possession of marijuana, contact us at 323-655-5700 to schedule a free consultation to discuss the details of your case. William Kroger is an expert in drug law and has more than two decades of experience dealing with marijuana related charges of all types. The sooner you contact us, the sooner we can begin preparing your defense.
If you are flying between states, then your medical marijuana card will likely not be valid in the state you are traveling to anyway.