A true champ with great yield and flavor, organically grown outdoors gives the best results.
Blue Thai is an indica/sativa variety from Dinafem and can be cultivated indoors (where the plants will need a flowering time of ±60 days ) and outdoors . Dinafems Blue Thai is a THC dominant variety and is/was only available as feminized seeds.
Blueberry x Thaï Skunk
Indoor flowering: 60 days
Outdoor harvest: Mid october
Indoor yield: 600 g/m2
Outdoor yield: 700-800 g/plant
Height: 3 m
We have crossed our fast flowering Blueberry with Thai Skunk, a hybrid from the Netherlands that combines the high quality of Thai genetics with Skunk´s high yield.
Dinafems Blue Thai Description
Blue Thai is quite resistant to mold, because thanks to it´s quick flowering time it is less exposed to moisture, and also thanks to the genetics used in this hybrid, as they are quite resistant to mold themselves.
It is very sweet with a touch of Thai acid, but always dominating the sweet fruity Blueberry. Produces much sticky resin in the second half of the flowering stage, and if the night temperature drops significantly, leaves and flowers turn violet and purple, a delight to behold.
Thanks to the fast flowering of our special Blueberry, Blue Thai flowers in only 8 weeks indoors, and is harvested by the 10th of October outdoors. This speedy flowering allows its use on balconies, gardens, terraces, guerrilla growing and of course greenhouses, with guaranteed success.
Basic / Breeders Info
Here you can find all info about Blue Thai from Dinafem. If you are searching for information about Blue Thai from Dinafem, check out our Basic Infos, Gallery, Strain Reviews, Shop-Finder and Price Comparison, Lineage / Genealogy, Hybrids / Crossbreeds or User Comments for this cannabis variety here at this page and follow the links to get even more information – or list all Blue Thai Strains (±3) to find a different version. If you have any personal experiences with growing or consuming this cannabis variety, please use the upload links to add them to the database!
Blue Thai from Dinafem is available only as feminized seeds. Regular seeds are not available at the moment. In 3 seedbanks, we found 12 offers between EUR 9.00 for 1 feminized seed and EUR 78.03 for 10 feminized seeds. If you are looking to buy Blue Thai Cannabis Seeds from Dinafem somewhere – have a look to our Blue Thai Price Comparison page with all current offers from all the connected seedbanks and shops – or visit one of the following tested, trustworthy and recommended seed-shops directly to check out their current Blue Thai offers: Cannapot Hanfshop, Seedsman and Herbies Head Shop.
A beautiful, feminised indica-sativa combination. Get acquainted with the Blue Thai by Dinafem Seeds. These amazing cannabis seeds are really begging to be grown by you into a weed plant with a high yield. The weed seeds of Thai origin are known for being a bit tricky to grow but Dinafem Seeds has now figured out a solution. The crossing they came up with ensures for these cannabis seeds to grow easily. In order to achieve this, they used the Thai Skunk and the Blueberry which obviously explains the name of the Blue Thai.
Blue Thai cannabis seeds

This product is no longer in stock
More info about this cannabis seed
A beautiful, feminised indica-sativa combination. Get acquainted with the Blue Thai by Dinafem Seeds.
The ease with which these weed seeds grow into an amazing plant only shows when you buy the cannabis seeds and plant them yourself. The best place to do so is in a greenhouse or somewhere else indoors, but the outdoor cultivation also is an option in a Mediterranean climate. It is actually quite simple: buy cannabis seeds, plant them, provide them with some care and then you will be the owner of large, resinous buds.
Data sheet of the seed Blue Thai
Do you love fruit? The Blue Thai definitely is the right choice! These cannabis seeds provide a type of weed whereby exotic wood, lemon and berries are tumbling over each other during the smoke. The effect of the cannabis should also not be underestimated: the Blue Thai is the suitable variety for the person who wants to relax both physically and mentally.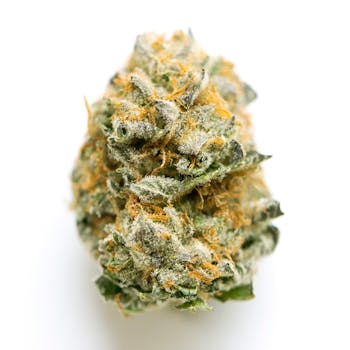 Blue Thai by Dinafem Seeds is a hybrid strain from the Netherlands that crosses Blueberry and Thai Skunk. This fruity, mold-resistant strain offers the best results when grown outdoors, but also performs well indoors and finishes flowering after 8 weeks.
Buy Blue Thai weed near you
Shop Blue Thai products near you
Blue Thai effects
10 people told us about flavors: