This is in no way a comprehensive list of all the cannabis strains that are excellent to grow outdoor. These are merely the ones that we believe will give you the most bang for your buck. It is always a good idea to do your due diligence and pick a strain that is suitable for your needs.
Seed Coupon Included
Grow Year Round
This pure sativa landrace can grow extremely tall outdoors, and once harvested is excellent to consume on a hot day when you need a boost of energy mixed with relaxed vibes. Durban Poison produces an energetic high that will have you sailing through your day!

Ready to get growing? A Pot for Pot Complete Grow Kit will help keep your cannabis plants strong.
This hybrid is famous throughout the marijuana world for many reasons, most of which started with awards in the 1990s. After that, the strain left the Netherlands, eventually becoming what it is today.
This strain is a huge hit among beginners because it is hardy and resistant to many of the common fungi and pests that plague cannabis plants. This low-maintenance variety is in pure heaven when grown in hot climates. However, you will do well in moderate conditions if you provide shelter, such as a greenhouse, where conditions are warm and ample sunshine gets to the plants.
Hulkberry
LSD is a cross between Skunk #1 and Mazar, but it earned its name from its effects. LSD produces a near psychedelic experience that will hit both your body and mind. If you intend to go to a music concert in the summer, or you feel inclined to watch a sci-fi movie at home, LSD is the weed strain to see you through such an activity.
White Widow has a high THC content that is known to raise one's mood while also easing aches and pains. The colas are covered with a thick, white-colored resin that gives the strain its name. That resin also helps make this strain resistant (to a certain extent) to fungi, pests and diseases. This is why we recommend it for outdoor growers since they face a reduced risk of failure due to one of those variables. In terms of yield, expect to harvest about 300g per plant.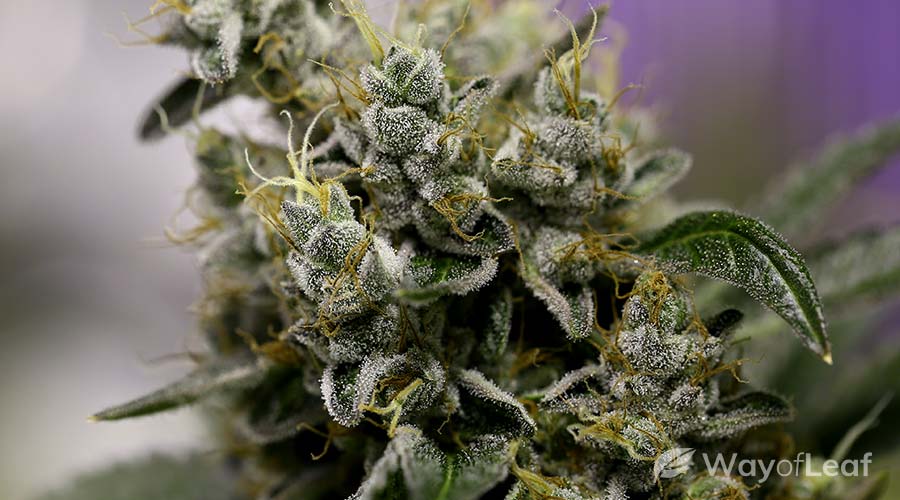 In reality, there's no single answer to the question, "What is the best strain for beginner growers ?" Whether you are looking for a sativa or indica for beginners, the best strain is the one that fully addresses your needs.
It is a cross of Super Silver Haze and a Blueberry indica. With a THC content of up to 24%, Blue Dream is exceptionally potent. However, its 2% CBD content means it offers several potential medical benefits.
Useful tricks and tips. …
3. Blackberry
Mango Kush is a tropical-tasting indica-dominant marijuana strain that contains up to 21% THC. It thrives outdoors in warm, sunny weather, is easy to grow, and is highly resistant to disease.
For more helpful tips, check out our White Widow grow guide.
5. LSD
If you are looking for easy-to-grow cannabis seeds that will sprout into high potency cannabis plants with generously high yields , you've come to the right place. This article will provide you with some of our favorite top-shelf marijuana strains that are easy to grow indoors and outdoors .
There is a school of thought that suggests that cannabis strains are effectively the same. In reality, it is a case of sativa and indica strains not necessarily producing the effects they are 'supposed' to. Marijuana strains are not all created equal! There is weed blessed with top-shelf genetics and Mary Jane that is 'middle of the road.'
In a number of ways, growers have more control over indoor plants. It's why this kind of breeding is linked with perfect outcomes.
The following is a list of the best outdoor strains 2020:
However, this also accounts for the lower yields of indoor growing. With limited space, growers cannot come close to the harvest size of outdoor grows.
3. Better Yield
There are three important benefits of growing marijuana outdoors as opposed to indoors.
Over the years, the industry expanded its research and outdoor growing came into the limelight again. This is important not only for growers but for consumers as well—as it provides even more info to go by when choosing the perfect strains.
2. White Widow
In this post we'll discuss the best outdoor strains 2020 available from a seed bank directory. But before we delve into that lets look at how to pick the right seeds when growing outdoors and the advantages of growing cannabis outdoors:
Don't just presume that a specific marijuana strain will grow well outdoors. Just because it flourishes indoors doesn't mean that it'll do well outdoors. The best outdoor marijuana seeds are produced only after many years of hard work. Oftentimes, this entails selectively breeding outdoors over many years.