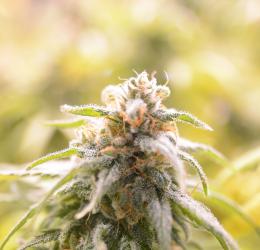 Extraction artists note: CBD Afghani can provide a 20% return.​
Our tests reveal 97% high CBD seed, further testing is required to verify high CBD.
CBD Afghani combines a classic Afghani with the highly medicinal Cannatonic in a 1:1 ratio. The smell is earthy and sweet and while the powerful body stone relieves pain, the mind remains unclouded. Yield is above average. The buds are greasy, chunky and dense and absolutely covered in trichomes.
Growing Properties
TERPENES: Caryophyllene, Humulene, D-Limonene, Myrcene, a-Bisabolol
Free shipping over 150€
CBD Afghani weed
The House of the Great Gardener has been honing its selection of cultivars for over 20 years including more than a decade of work with medical clubs in Canada. Our practice is based on the understanding of the deep connection between plants and humans.
Afghani CBD was bred by crossing the high CBD Cannatonic strain with HOGG's own Ghani AF, a pure indica plant which is derived from the Afghani #1 strain. The result is a plant which produces CBD and THC at a ratio of 1:1 from fat, greasy buds covered in resin-exuding trichomes.
Afghani CBD has above average yields and will be ready to harvest after a 8 – 9 week flowering period. The smell of these buds is sweet and earthy, very much like a typical indica strain. THC levels are 10.1% with CBD at 10.93%. The effect is of a powerful body hit without the usual psycho-active effects of High-THC, Low-CBD strains. It is perfect for pain relief.
The high quantity of resin from this strain means that it's a great selection for making extracts and concentrates with and it can deliver returns of 20% total weight!