This is an Indica dominant cannabis strain, which is capable of reaching a height of around 35 to 50 cms and producing as much as 350 grams of buds on each feminized plant. The THC content of Afghan feminized seeds plants is usually in the range of 15% to 20%, but it offers full body buzz when medicated on.
Afghan feminized seeds are potential and good quality seeds with all Indica properties that make them wanted all over the world.
This popular strain has been imported from Afghanistan where her origin lies. In the 70's she was brought to the Netherlands where she has been cultivated for the better but has never been hybridized.
The round and thick leaves have thick buds next to them. You may not see too many crystals in these plants but they still give smooth and rich hash like smoke, enjoyed by the weed lovers. They grow well in mountainous region, which is also evident from its history.
The round and huge shade leave sprouted by them mostly cover the entire plant. In a matter of around 8 to 9 weeks, one can see the plants growing big and sticky buds that are filled with resin.
Because of her limited size, short flowering stage and high yield she is also very wanted for commercial growth because they can deliver large quantities in a shorter period of time which means more income.
Afghan can handle amounts of stress and is mold and disease resistant so just that makes her very suitable for beginners, they can afford to make mistakes and she adjusts well to it.
People who suffer from insomnia find Afghan a perfect medicine to put them to sleep and also she relieves pain and stress.
The odor she spreads while blooming can be noted as a cannabis flavor mixed with a light citrus smell.
When you smoke the properly dried buds you'll certainly taste strong flavor while the smoke is soft and dense.
The effect you get can be explained as narcotic and stoned, a definite couch-lock will keep you company.
If you enjoy a happy, carefree smoke this is the plant for you.
Secure shopping by
Afghan seeds specifications
This is a hardy and easy to grow plant which make this an appropriate strain for the novice growers.
Growers info:
Afghan seeds description
Afghan is one of the few non-Dutch strains, and it's a beautiful one. This variety is sought after by connoisseurs, and it gives a very enjoyable, euphoric high.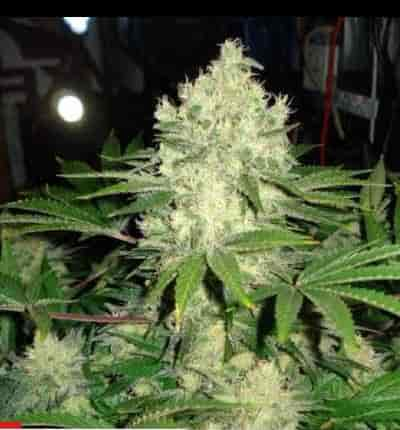 Afghan Skunk Seed > Linda Seeds
Afghan Skunk strain
Characteristics
Ich wollte eigentlich abwarten bis das Kraut in der Pfeife knistert aber ich sehe schon was los ist, daher jetzt schon Bewertung. Ausgang ist 350 Watt/qm LED. 4 Stck/qm in 12 Liter Pötten und "nur" 5 Wochen Vegi bei 18 Std. Die Damen sind jetzt ca 70 cm hoch mit deutlichen Blüten die schon glitzern. Trotz sehr guter Erde futtern die mir die Haare vom Kopf aber bei dem Licht normal. Was mir auffiel ist das die Blätter recht schnell gelb werden und das sogar in der Wachstumsphase, das ist kein Düngermangel und ich kenne das von anderen Sorten/Züchtern und auch von meinen eigenen "Züchtungen". Das kann der Jahreszeit geschuldet sein in Verbindung mit genetischer Schwäche, also wenn man immer wieder Kopien von Kopien macht zb. Ich hab die Damen also etwas früher in die Blüte geschickt um das erstere auszugleichen, ab der vierten Woche fangen die an sehr kräftig zu harzen und lecker zu duften. Ich erwarte also ein kräftiges Kraut. Draußen in der Sonne oder im Gewächshaus pflanzen wäre vielleicht besser gewesen. Der Kauf und die Lieferung waren zügig und einwandfrei, sehr gut.
Afghan Skunk | Linda Seeds
Sehr gute Wahl, ist schön potent einen sehr guten Wuchs. Keimrate war sehr gut 100% .